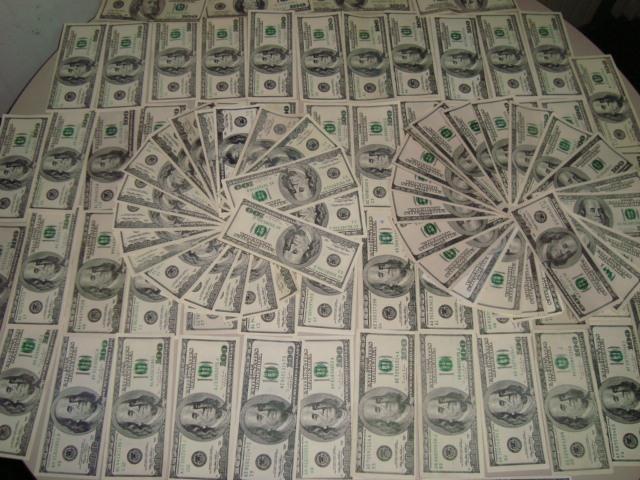 Heath Kellogg printed money at home. "1.1 million, that we know about," says Secret Service Agent Chuck Brand.
Kellogg, of Woodstock, and five others have been indicted, charged with running a counterfeiting ring out of a home in Marietta. Kellogg was known among his circle as "The Printer."
"He was basically using a computer and a printer," says Brand, "just like everyone else has in their home."
Only Kellogg, 36, was, allegedly, using his printer to make lots of fake bills.
"Fifties, mainly," Brand tells WSB. "They were all fifties. There may have been some twenties but, right now, it's only fifties that we know about."
That alone is unusual. Brand says the service rarely sees fake fifties. Twenty dollar bills are the most counterfeited, followed by hundreds.
According to the Secret Service, Kellogg and the others began their operation in February 2011, printing out money in large quantities, and then spreading the bills into the public through a larger distribution network.
To put the scope of the operation in perspective, the Secret Service, in a normal year, confiscates about $2 million in counterfeit money in Georgia. Nationally, they seized about $80 million dollars. Kellogg's ring is accused of printing at least $1.1 million in fake currency.
Once printed the phony fifties were then sold to clients for a discount. "They would basically sell a thousand dollars' worth of counterfeit for $250 genuine," says Brand.
When the Secret Service launched an undercover operation, their informants were paying $900 in real money for $2000 in fake bills.
Kellogg and his cohorts weren't using any special or high tech devices to create the counterfeit bills. In fact, they made almost no effort to get around some of the most obvious security features on paper currency. For example, the paper they used, plain printer paper, should have tipped people off.
"It's the feel," says Brand. "That's one of the first things is the feel of the note.
"It's shouldn't feel too slick," he says. "With some of these notes, if people had just taken the time, they would have noticed the general feel."
Brand says some of the fifties had the same serial numbers, some did not have watermarks and some did not have the proper backing.
In other cases, Brand says, counterfeiters will "bleach" bills, taking a smaller denomination and turning it into a bill worth more. The idea is using a $5 bill for its paper to create a fake $100 bill
"Make sure the denomination has the right portrait that's supposed to be there," says Brand. "You don't want to have 100 on the corners and have George Washington's portrait on the bill."
The Secret Service got their first break in the Kellogg case in May of 2011 when one of his fake bills was sent to them by a local bank. The bill was missing certain numbers, among its many problems.
Then, in the summer of last year, Conyers police arrested a man trying to pass $500 in fake money that had been made by Kellogg.
That suspect became a confidential informant for the service. The investigation eventually led to Kellogg, as federal agents made another arrest of someone with the fake bills.
Finally, after tracing toner purchases and arresting a group of men at a Woodstock home improvement store who had tried to buy items using counterfeit bills, agents nabbed Kellogg.
He has pleaded not guilty, along with his co-defendants. They include his father.
By Jon Lewis