ATLANTA – On Dec. 21, GRAMMY® Award-nominated superstar 2Chainz competed against Atlanta Hawks legend and Naismith Memorial Basketball Hall of Famer Dominique Wilkins in a three-point shooting contest for the latest installment of the rapper's month-long "T.R.U. Tuesdays" campaign to give back to the community.
Chainz and Wilkins competed on the Philips Arena floor in front of 30 fans, with Wilkins emerging victorious following two rounds of action. Each fan received two tickets to a future Hawks game and a gift card to Escobar Restaurant and Lounge, Chainz's new venture, courtesy of the rapper's The Real University (T.R.U.) record label.
"I grew up here, so I've been a fan of Dominique Wilkins and the Atlanta Hawks for a long time," said Chainz. "It's an incredible feeling to face off against 'Nique and give back to the city at the same time. He had a chance to warm up and I didn't, so I'm looking forward to a rematch."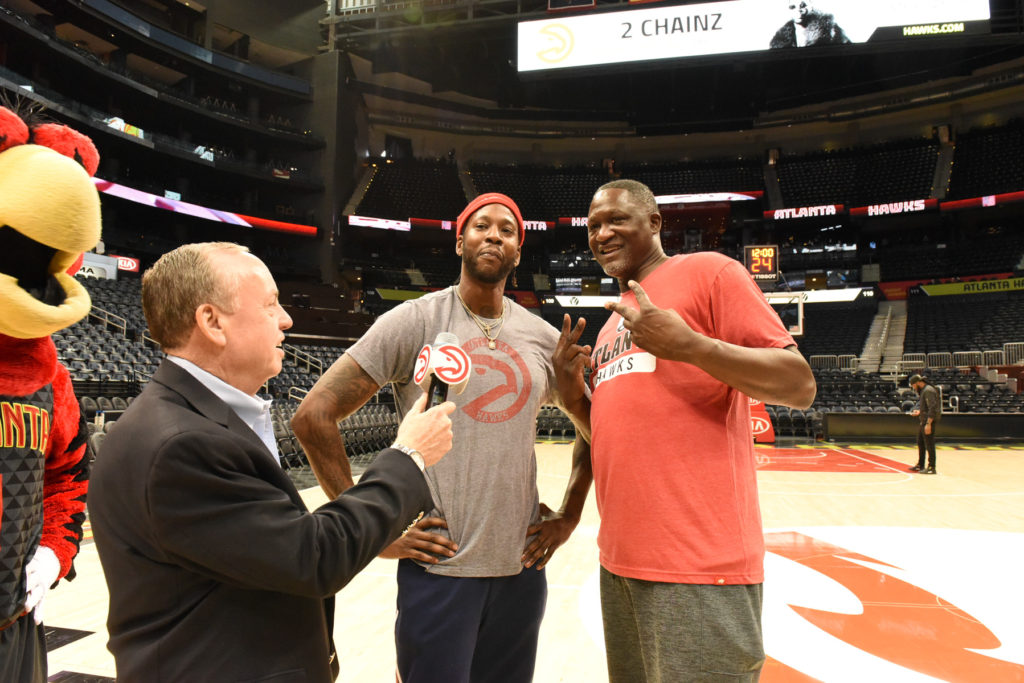 This December, 2Chainz and T.R.U. are engaging fans in a series of weekly giveaways during their "T.R.U. Tuesdays" campaign. Chainz enlisted Hawks CEO Steve Koonin for the first event, a lunch giveaway at Benihana. Tuesday's showdown was the second occasion, and a rematch of an unofficial contest between the two stars prior to Chainz's March 27, 2015 performances when the Hawks hosted the Miami Heat. Stay tuned to the social media accounts of 2Chainz and the Hawks for information on future Tuesday events.
"It felt good to get out there and show Chainz that I'm not simply a slam dunk champion," said Wilkins. "I enjoyed the competition and I am happy to support him and his foundation as they continue to give back during this holiday season."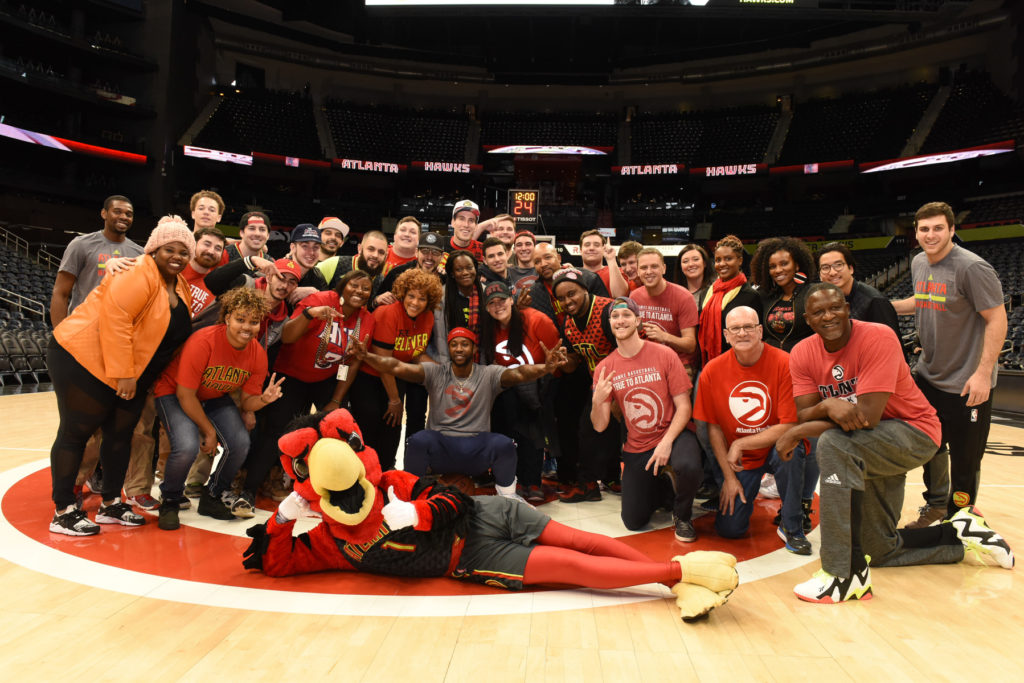 Chainz will return to Philips Arena for halftime and postgame performances when the Hawks host the Detroit Pistons on Dec. 30. The club is offering a "2Chainz 2-Pack" at Hawks.com/2chainz, which includes two seats for the game and $10 in food and beverage per ticket starting at just $29.