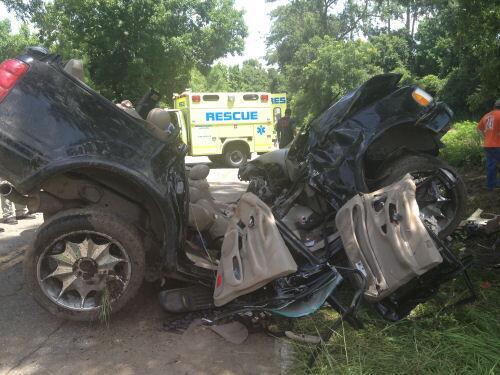 Three Brooks County High School football players were killed Tuesday morning in a single-car wreck near their southeast Georgia school.
A fourth football player was flown to a local hospital where he is in critical condition, school officials said in a press release.
The dead students were identified as rising seniors Jicarre Watkins and Shawn Waters and rising junior Johnnie Parker.
Devron Whitfield, a rising junior, was ejected from the car and is in critical condition at Shands Hospital in Florida.
The car crashed on Webster Road near Brooks County High School, outside the Quitman city limits, around 9:30 a.m. Quitman is located just east of Valdosta in south Georgia.
Brooks County High's football team finished 12-1 last season and won region 1-AA. The season was highlighted by a 28-24 upset victory over Valdosta High School and the first 10-0 season in Brooks County High School's history, which dates back to 1959.
Watkins was a first team all-region defensive lineman in Region 1-AA.
The school cancelled the school board meeting scheduled for Tuesday night and announced that counselors will be available to help students and staff.
Brooks County Schools have released a statement:
Brooks County Schools is saddened by the tragic car accident that killed three of its high school students and left one in critical condition. Counselors are available to support students and staff during this difficult time.
Brooks County Schools ask that the community, students and staff please keep the families of these students in this tragic accident in their prayers.
At this time we are unable to confirm any further details. There will be a prayer vigil at 6pm tonight in the cafeteria at Brooks County High School