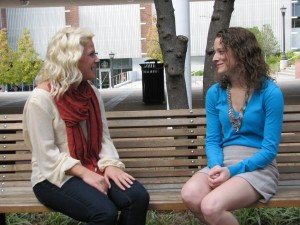 Going to college, there's a stereotype that everyone goes to class in sweatpants, pajamas, what have you. Well, on the contrary, some people like to dress to impress for when they go to class. Look sharp, think sharp, right?
At Georgia Tech, there are several opportunities where you are networking. Several professors are constantly looking for new research assistants, and employers jump at the chance to meet soon-to-be graduates for on campus interviews. Here are a few students who really define the style at Georgia Tech.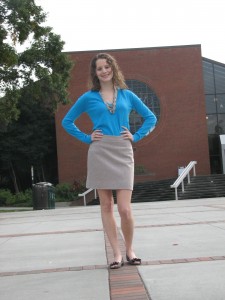 Ashley Johannes, 4th Year Biomedical Engineering/Biochemistry Major
"This is what I'd wear for a presentation. Usually I dress for comfort in a hoodie and jeans, but when I have something important due I step it up."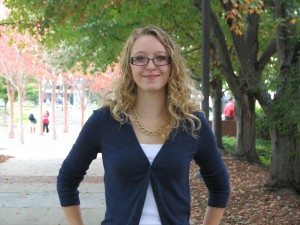 Meara Coy, 3rd Year Business Administration major
"Tech as a whole straddles the line between comfy casual and business casual. Especially in the business school it's important to look your best. You may be talking to your boss at any point."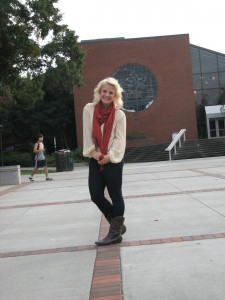 Alyssa Fornek, 3rd Year Industrial Engineering major
"I like looking cute! It makes me feel confident and I'm always smiling on campus. It makes even the dreariest days on campus a little better."
Fashion even at a rigorous school like Georgia Tech is even recognized. Although most students are more interested in the thermo project they may have due in a few days, a good outfit gives that little motivational push to power through a rough day.
Next School: Georgia State University
Do you look sharp the day of a test?