Atlanta has definitely been one of the hotspots for reality programming.
Most of the shows have been huge hits, others have come with controversy and all of them have made audiences across the U.S. take another look at the southern capital (for better or for worse).
Well after showcasing classes of celebrity spouses, enthusiastic daters and even successful doctors, Atlanta is now welcoming mothers to get in on the reality show buzz.
After months of rumor and speculation, "Celebrity Mamas of Atlanta" is coming to Peachtree TV.
The show will air its premiere episode on Sunday at 2 p.m, which is an unusual time slot based on previous reality programming schedules.
So whose mothers are signed up to welcome the camera crews into their personal lives? The biggest names would probably be Mama T.I. and Mama Diane. For those who aren't too keen on using context clues, these ladies are the mothers of rapper T.I. and his wife Tiny.
Other mothers who made the cut include K Camp's mom Mama Camp, J Holiday's mom Mama Holiday, Syleena Johnson's mom Mama Brenda, Rasheeda's mom Mama Shirleen and Ca$h Out's mom Mama Ca$h.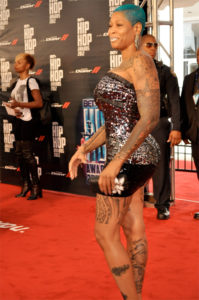 It's unclear if the mothers will really be referring to each other with their Mama aliases but if they do, it would likely be one of the many producer-constructed ideas that shows just how fake reality TV can be.
The good news is, what most reality shows lack in… well… realness, they typically make up for in pure entertainment value. Of course, that's with the assumption that "reality TV" is your cup of entertainment tea.
It will certainly be interesting, however, to see if these mothers take their celebrity children out of their Hollywood personas.
Let's be honest, a lot of us would tune in for a chance to see Ca$h Out become John-Michael Hakim Gibson if he upset his mother while the cameras were around.
So are you excited to see inside the lives of these local celebrity moms or has reality TV fatigue hit you so hard that even famous moms can't pull you out of that slump?