Today history was made at Georgia Aquarium in downtown Atlanta. Usually the aquarium host weddings in one of their ballrooms, but today that changed when Crystal and Justin now known as Mr. & Mrs. Reynolds went aquatic when tying the knot.
Crystal and Justin got engaged in December of 2015 and shortly after, the Reynolds visited Georgia Aquarium and participated in their Journey with Gentle Giants program. The couple already enjoyed diving in their spare time, once they found out about the Gentle Giants program they had to get married underwater.
"We never thought we would get married in an aquarium, but it mixes our love for diving and for one another, it's something we love doing together," said Crystal Reynolds about why they chose to get married underwater.
Here's an excerpt of their love story from Georgia Aquarium's blog:
Crystal and Justin met on Plenty of Fish, an online dating site, after Crystal's roommate recommended her to try the site. She was completely new to online dating, and as a private investigator, she was very skeptical about putting her personal details and pictures on the site. She created a vague profile with no pictures, and hid it. Justin, or "Goose777," came up when she entered all the things her ideal date would have. One glace at his pictures and Crystal was hooked. She messaged him and after a few conversations, they agreed to go on a date at a local restaurant for dinner. Oddly enough, they showed up to their first date wearing the same thing! It was like an engagement photo shoot with them both wearing black t-shirts with blue jeans.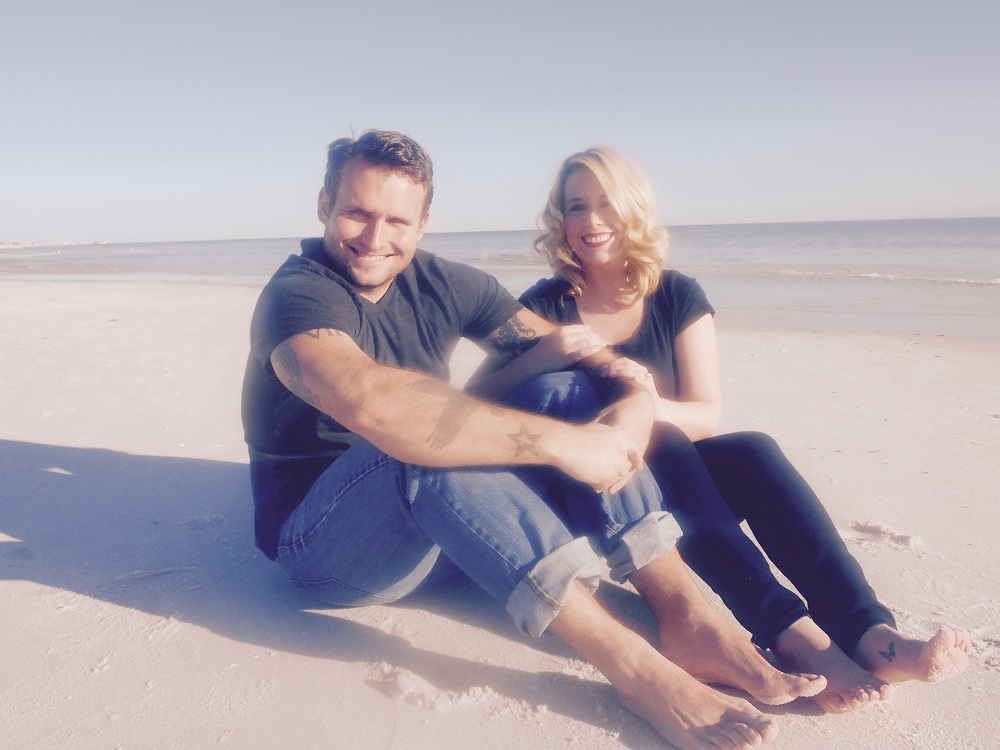 The dive-enthusiast couple vowed their eternal love to each other witnessed by their closest family and friends, along with almost 100 other Aquarium guests. Our dive team also waded close by to ensure of no animal wedding crashers. Crystal and Justin's fondness of the ocean and fun personalities shone through when they used adorable aquatic puns for their vows such as, "I don't need to mull it over we are manta be together," and "I conch wait to make it a fish shell."
In addition to their vows, the newly married couple shared their first dance underwater, gracefully choreographed to Ed Sheeran's song, "Thinking Out Loud." The dance contained adoring spins, twirls and even a lift! After returning to dry land, the new Mr. and Mrs. Reynolds were introduced to family, friends and Aquarium guests in the atrium before heading to a private reception in their Oceans Ballroom.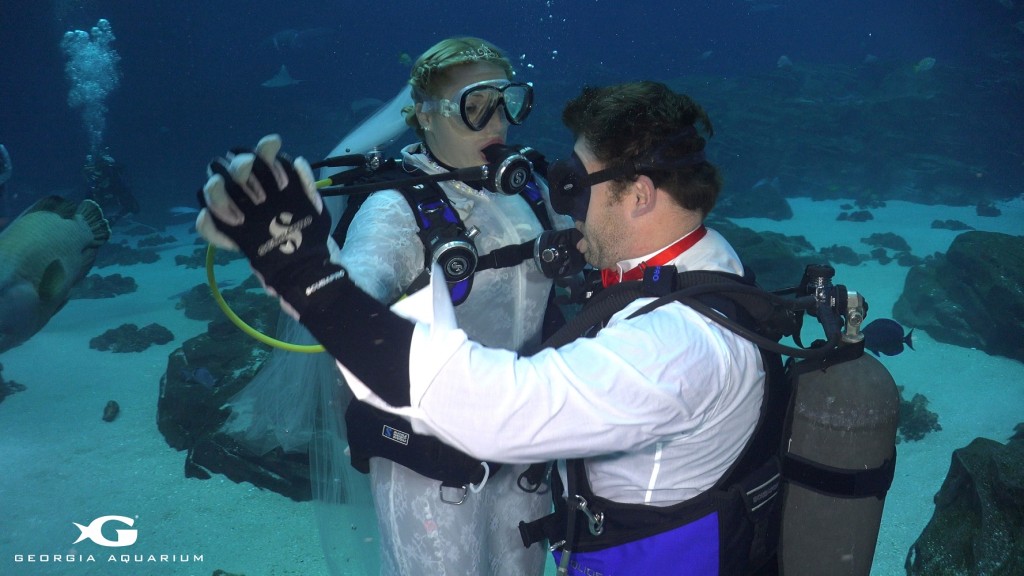 via Georgia Aquarium