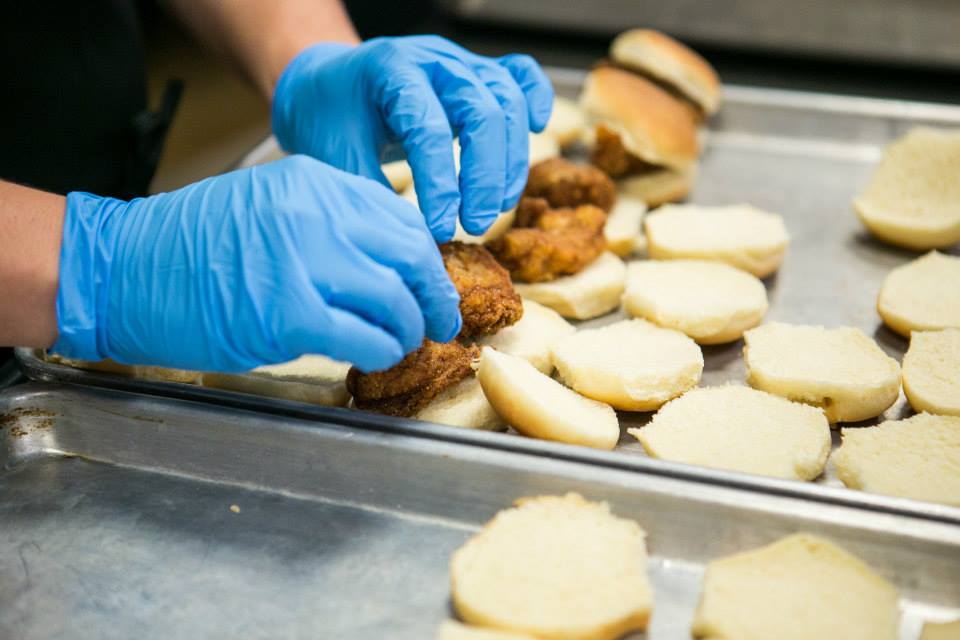 Today Georgia Southern University celebrated their 26-20 victory over the University of Florida by serving Fried Gator, Buffalo Gator Bites, and Alligator Sliders at GSU's main dining commons.
President Keel as well as head coach, Jeff Monken, served the Florida mascot species to students. Since the students have been off for the past week for Thanksgiving break, this is their first time to come together and celebrate.
Georgia Southern handed UF their first ever loss to a FCS team in a huge upset on Florida's home turf, knocking them out of any chance for bowl eligibility. Thanks to the "Fresh Off the Swamp" gator and Eagle Dining Services, victory never tasted so good.