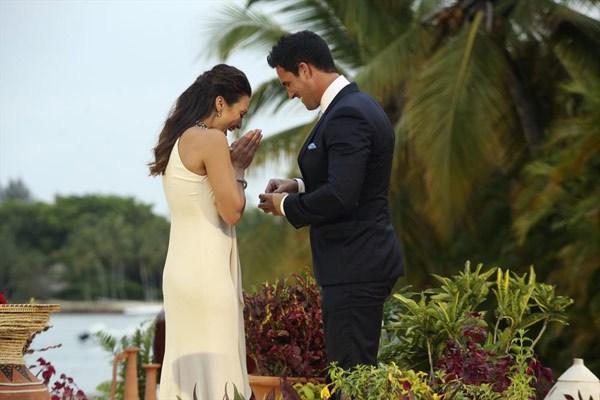 I'm not the biggest fan of reality shows but when you hear something that deals with someone that have ties to the state of Georgia, you can't help but to be in-tune with it.
And the final rose goes to…
Josh Murray!? Wait… Is this the same Josh Murray that was a UGA Football and Baseball player and former professional baseball player? The same Josh Murray that is the brother of the quarterback of the football team, Aaron Murray?
Andi Dorfman, 27, is an Assistant District Attorney in Fulton County. Josh, 29, provides Financial Services in the Atlanta at Capstone Financial. Luckily, both of them live in the Atlanta area so there won't be a long distance problem at all.
Last night's finale of 'The Bachelorette' was one to be remembered when the runner-up, Nick Viall, dropped the ball and revealed that he and Andi had intercourse on the night in the Fantasy Suite.
But all in all, two residents of Atlanta are now engaged in one of the most public way to do it, on reality tv.