Warren Stephens, UPS Strategic Enterprise Fund lead investment from new and existing investors to drive growth of platform.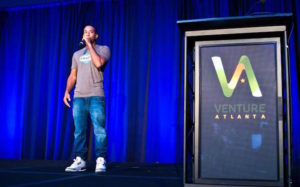 You may have heard Ludacris and others talking about Roadie's innovative delivery model using extra space in cars to get stuff where it needs to go.
Atlanta-based Roadie, Inc. announced a $15 million Series B raise to enhance and expand their on-the-way delivery network.
Since Roadie's launch in January 2015, the platform has emerged as the "single, best way to send hard-to-transport items." Founder and CEO, Marc Gorlin continued, "From patio furniture to pets, Roadie makes 'out-of- the box' delivery as easy and convenient as ordering a pizza."
When asked how Gorlin plans to use the raised funds, he responded, "Demand generation is our key focus in 2016, and this financing round will help us significantly ramp up those efforts, including hiring a world class CMO to expand and grow our market presence."
Over 250,000 people download the Roadie app in the first 16 months of business, and this $15 million in funding will help throw fuel on the fire of Roadie's growing community.
Managing Director of the UPS Strategic Enterprise Fund, Rimas Kapeskas said, "We believe the sharing economy is creating interesting opportunities, as both small businesses and consumers look for new ways to move things more quickly and efficiently than ever before. The UPS Strategic Enterprise Fund creates a progressive way for us to collaborate and learn from companies like Roadie, who are exploring new business models and building new technologies that can transform the future direction of the logistics industry."
To try out Roadie's on-the-way delivery network, download the Roadie app from the App Store or Google Play, or send your stuff from the web-app at www.roadie.com.