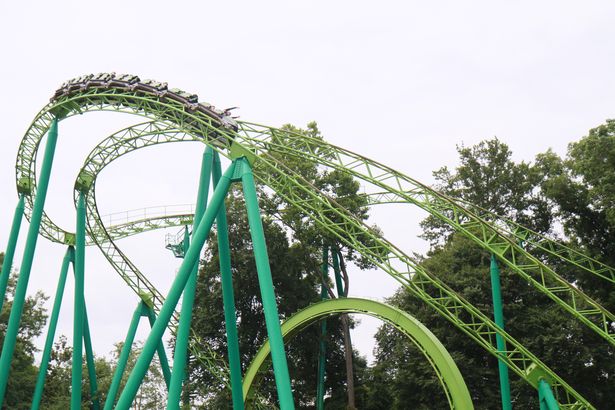 Could you ride the Mind Bender at Six Flags Over Georgia for nine straight hours? That was the mission 32 riders set out on Friday morning, each participating in the Coasterthon at Six Flags.
"You do reach a point where you think 'I'm not going to do this any more' and if you can make it over that hump, you're golden," participant Courtney Marcum told Nelson's News. "That's the key. Just when you think you can't do it any more, just tough it out, you do get a second wind."
Marcum knows what she's talking about. Last year, she took part in the Coasterthon aboard the Scream Machine roller coaster at Six Flags and survived the entire day.
The Coasterthon was a fundraiser for cardiac programs at Children's Healthcare of Atlanta. Each rider committed to raise at least $150 to earn a seat. Three riders collected about $2,000 each in donations.
Both the number of participants and the dollars raised quadrupled from 2012 to 2013. In fact, when the first train pulled out of the gate Friday morning, a second train on the Mind Bender was needed to accommodate the additional riders taking part.
"The Mind Bender is a classic coaster," participant and avid roller coaster fan Brad Mahan said. "The Mind Bender takes you up through three loops, a lot of people don't realize it's three loops. One of the loops is a sideways loop. Lots of (g-force), it's going to wear people down really fast.
When it came to fundraising, nothing could wear down Mahan. He was the top fundraiser at the event, even seeking donations on his Facebook page while riding. Mahan earned a trip to Six Flags outside of Chicago for his fundraising efforts.
Seventeen of the 32 participants earned a season pass and some bragging rights for surviving the day on the Mind Bender. Event though the event had to be stopped after six hours because of the weather, those 17 still completed 85 rides. The event raised over $14,000.