Nearly thirty years ago, Ann-Marie Campbell was a student at Georgia State University. She worked her way through school by being a cashier at Home Depot. Inspired by the work ethic of her Jamaican grandmother who ran a successful business in the Caribbean, Campbell continued to work her way up in the company.
At the youthful age of 49, she was recently named the Executive Vice President Of Home Depot.
In her new position, she'll be responsible for three of the company's operating divisions, she'll oversee 2,000 stores and nearly 400,000 associates.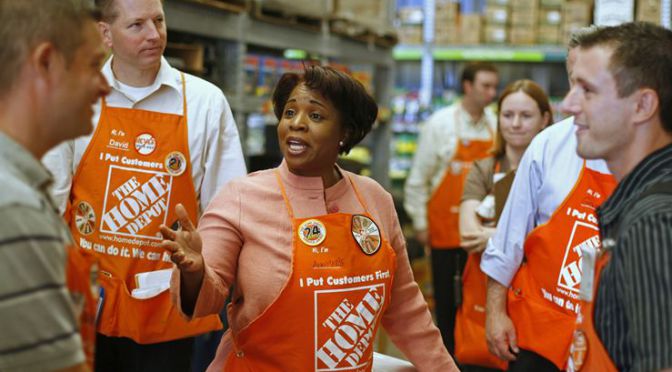 After getting her Bachelors degree in philosophy and a master's degree in business administration from GSU, Campbell ascended in the company ranks having successfully held all of the following positions: store manager, district manager and regional vice president.
She has also served as vice president of operations, vice president of merchandising and special orders, vice president of retail marketing and sales for Home Depot Direct, vice president of vendor services and, most recently, president of the Southern Division of The Home Depot according to the store's corporate website.
In a 2012 interview when she was the Divisional President overseeing 686 stores and 100,000 associates Campbell shared this important tip for women that aspire to have a similar career trajectory.
"I place a lot of emphasis on building the confidence of the women I mentor. I tell them, 'Be bold. Be you.' It is a simple message, but there is a lot of power in that simplicity."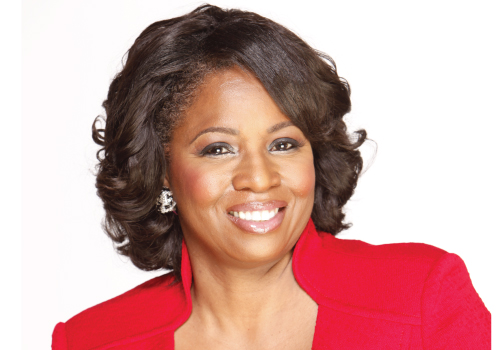 On getting so many employees to work collectively and trust her vision she added, "People want to be successful, so it is important to clearly communicate what success is and how critical their role is in our collective success. That's how you get people working together," she said. "That's the way to get 100,000 people all rowing in the same direction."
Campbell has been recognized by Black Enterprise as one of the 75 Most Powerful Women in Business by Black Enterprise, in 2010. She was also named one of Atlanta's 100 Top Black Women of Influence by the Atlanta Business League in 2012 and in 2014 she was ranked #38 on Fortune's list of 50 Most Powerful Women in Business.
Congrats Ann-Marie on your latest promotion! We know it won't be your last!
via HelloBeautiful