Oh boy…
Just when you thought they shook the E. Coli epidemic, here comes more bad news for Chipotle. The company announced that most of their 2,000+ restaurants were hit by malware between March 24 and April 18.  They are still not sure how many cards or customers were affected by the breach.
Stolen data included account numbers and internal verification codes. The malware has since been removed.
If this was Life, Chipotle would officially be Can't Get Right.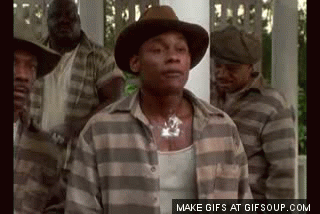 Officials are warning customers to keep an eye on their bank statements because the thieves might have the ability to clone your credit or debit card.
Chipotle said 46 locations in Georgia were affected. Those are:
Albany 2630 Dawson Road, 1 31705 3/27/2017–4/18/2017
Alpharetta 5250 Windward Pkwy, #120 30004 3/24/2017–4/18/2017
Alpharetta 10910 Haynes Bridge Road 30022 3/26/2017–4/18/2017
Athens 165 Alps Road 30606 3/26/2017–4/18/2017
Atlanta 718 Ponce de Leon Ave. 30306 3/24/2017–4/18/2017
Atlanta 5920 Roswell Road 30328 3/25/2017–4/18/2017
Atlanta 5001 Peachtree Blvd, Building 1000, Suite 1010 30341 4/11/2017–4/18/2017
Atlanta 4400 Ashford Dunwoody Road NE, #1385 30346 4/2/2017–4/18/2017
Atlanta 3424 Piedmont Rd NE 30305 3/25/2017–4/18/2017
Atlanta 3393 Peachtree Road, Ste 1017A 30326 3/26/2017–4/18/2017
Atlanta 2973 B Cobb Parkway 30339 3/25/2017–4/18/2017
Atlanta 2963 N. Druid Hills 30329 3/26/2017–4/18/2017
Atlanta 2078 Henderson Mill Road Northeast 30345 3/26/2017–4/18/2017
Atlanta 2020 Howell Mill Road NW, Unit #39, Space 39 30318 3/26/2017–4/8/2017
Atlanta 1745 Peachtree St NE 30309 3/26/2017–4/8/2017
Atlanta 1401 Oxford Road 30307 3/26/2017–4/8/2017
Atlanta 123 Perimeter Center West Suite 500 30346 3/24/2017–4/18/2017
Atlanta 11700 Spine Rd., Suite DF2 Gate D11 30320 3/26/2017–4/18/2017
Buford 3350 Buford Drive, Suite B 260 30519 3/25/2017–4/18/2017
Canton 2026 Cumming Highway, Suite 110 30114 3/27/2017–4/18/2017
Columbus 5295 Whittlesey Blvd, Suite 600 31909 3/27/2017–4/18/2017
Columbus 3201 Macon Rd., 100 31906 3/27/2017–4/18/2017
Conyers 1467 SE Highway 138 30013 3/27/2017–4/18/2017
Cumming 905 Market Place Blvd., Ste 25C 30041 3/27/2017–4/18/2017
Decatur 198 West Ponce de Leon Avenue 30030 3/27/2017–4/18/2017
Duluth 2190 Peachtree Industrial Blvd., 110 30097 3/27/2017–4/18/2017
Duluth 2040 Pleasant Hill Road 30096 3/24/2017–4/18/2017
Duluth 11720 Medlock Bridge Road Bld. 100, Suite 135 30097 3/24/2017–4/18/2017
East Point 3330 Camp Creek Parkway, Suite 300 30344 3/27/2017–4/18/2017
Gainesville 1134 Dawsonville Highway NW 30501 3/27/2017–4/18/2017
Kennesaw 954 Ernest W Barrett Parkway NW, Ste 120 30144 3/26/2017–4/18/2017
Kennesaw 777 Townpark Lane NW, Suite 100 30144 3/27/2017–4/8/2017
Lawrenceville 860 Duluth Highway, Ste 320 30043 3/25/2017–4/18/2017
Macon 120 Tom Hill Sr. Blvd. 31210 3/26/2017–4/18/2017
Marietta 1281 Johnson Ferry Rd NE, Ste 104 30068 3/26/2017–4/18/2017
McDonough 1442 Highway 20 West 30253 3/27/2017–4/18/2017
Morrow 2011 Mt. Zion Rd. 30260 3/26/2017–4/18/2017
Norcross 5175 Peachtree Parkway 30092 3/26/2017–4/18/2017
Pooler 6 Mill Creek Circle, Suite A 31322 3/26/2017–4/18/2017
Roswell 10800 Alpharetta Hwy., 288 30076 3/25/2017–4/18/2017
Sandy Springs 4600 Roswell Road Suite B110 30342 3/27/2017–4/18/2017
Savannah 318 Mall Blvd Suite 600, Unit C 31406 3/26/2017–4/13/2017
Savannah 1801 East Victory Drive, Suite 101 31404 3/26/2017–4/18/2017
Snellville 1650 Scenic Highway 30078 3/26/2017–4/18/2017
Tucker 4347 Hugh Howell Road, 300 30084 3/27/2017–4/18/2017
Warner Robins 133 Margie Drive 31093 3/27/2017–4/18/2017
For more information visit chipotle.com/security