It's beginning to look a lot like Christmas at shopping and outlet malls everywhere, and Avalon is no exception. This massive 86-acre mixed-use development in Alpharetta has retail, restaurants, a hotel, apartments and a theater in a chic, walkable venue. Think Atlantic Station but bigger and with free parking.
For the holidays, they've gone all out. At the center of the complex, it's a mini winter wonderland, strung with lights and decked with a 40-foot Christmas tree. You can skate through January at the ice rink or just stroll by the festive window displays as holiday music pipes through speakers along the sidewalks.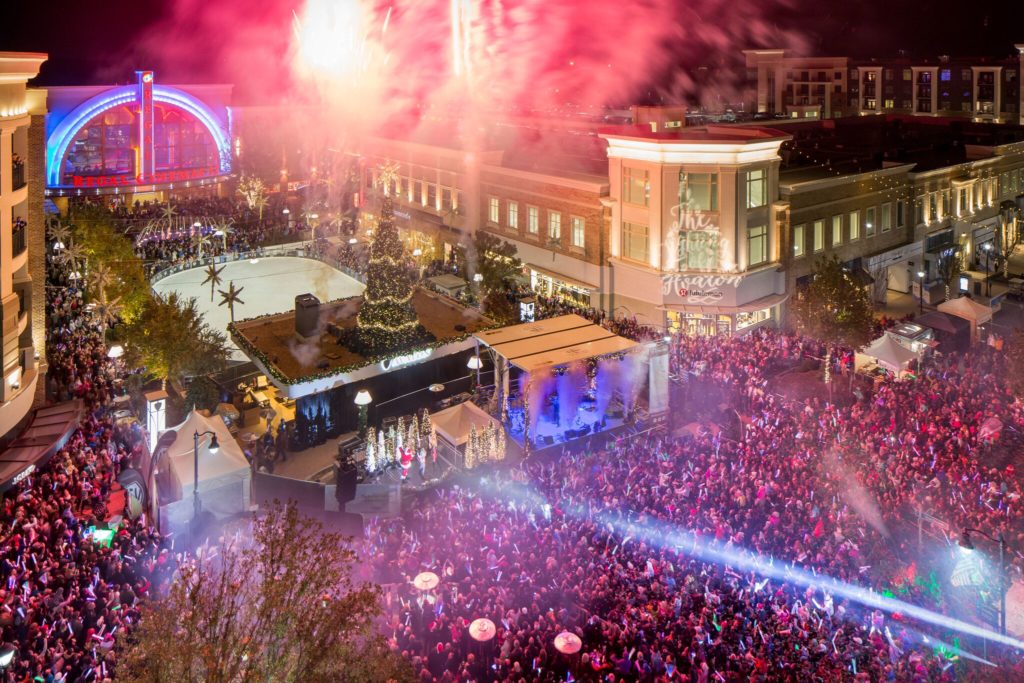 Santa's already arrived, taking up residence at an adorable cottage on the property on loan from the North Pole. Through Dec. 24, he'll be taking photos with good little children who, thanks to the magic of technology, can find their personalized name in Santa's book. Plus, on special days (4-7 p.m. Sundays except Christmas Eve), Saint Nick will even take pics with your pets, too — presumably whether they've been naughty or nice. The visits and memories are free, but the photos are for sale. Walk-ups only for the animals; appointments recommended for all others.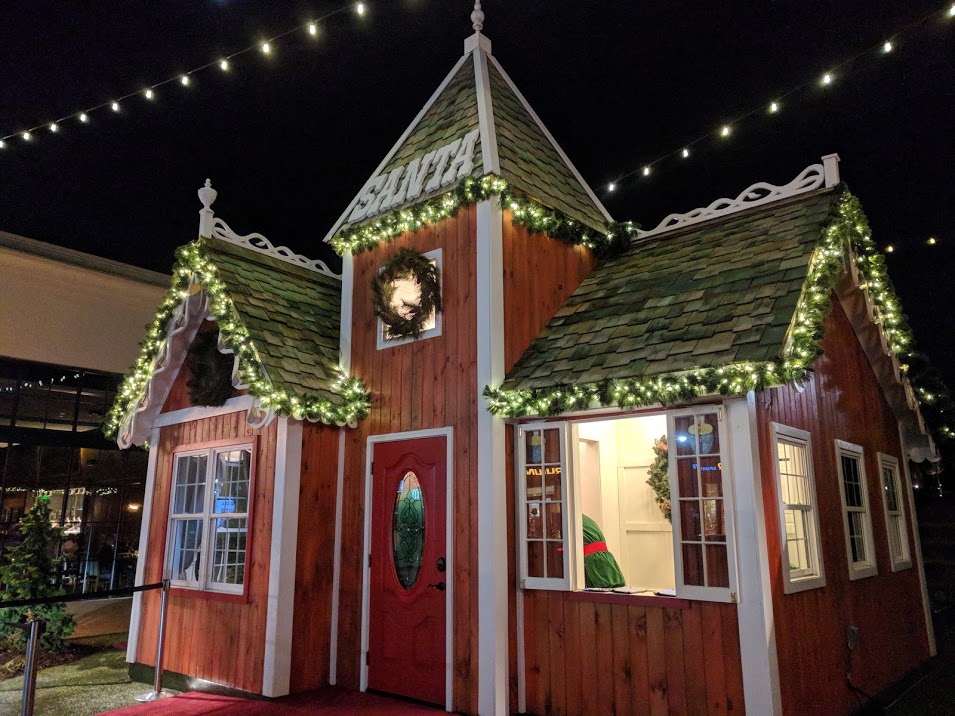 If you're making a day of it, stop by the Concierge. They can hold bags and charge cell phones and even answer questions if you get turned around.
The parking is the only thing not magical at Avalon this time of year. Everyone, it appears, is out hunting for presents, and parking spots are scarce. Valet is only $7 for the whole day, so that's an option if you're looking for convenience. Personally, I'd suggest using your Christmas patience and saving the cash to treat yourself to a gelato or a marshmallow-topped hot cocoa at the food truck parked on The Boulevard. It definitely feels more festive walking along with something sweet. Tis the season and all.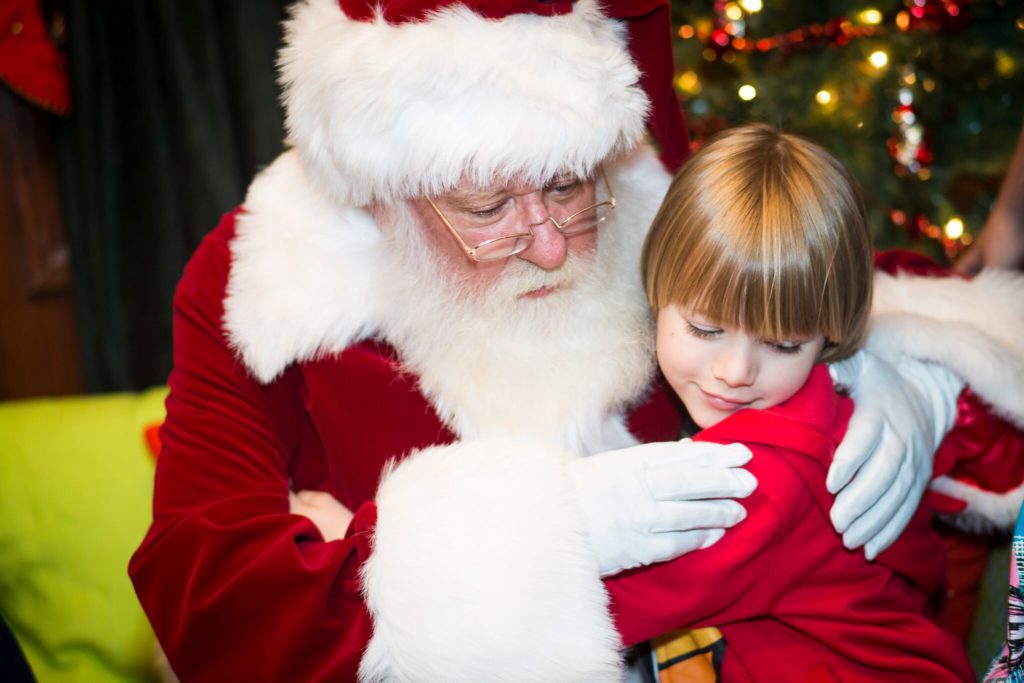 Avalon has a number of holiday events coming up, too. Here's the lineup:
Dec 15 — National Ugly Christmas Sweater Day
Guests are encouraged to wear ugly holiday sweaters. Best sweater photo wins a prize, and you get discounts at several retailers and restaurants, including a free peppermint chocolate chip milkshake at Chick-fil-A.

Dec. 16 — Breakfast with Santa at Chick-fil-A
Choice of a breakfast combo with the man in red as a special guest. $15 per child and $20 per adult.

Dec. 17 — Breakfast with Santa at Oak Steakhouse
The elves join in for this family-style buffet. $20 per child and $35 per adult.
Mondays through Dec. 18 — Story Time with Santa
Saint Nick reads holiday classics for the little ones. $15 per child.
To see the full list of over 90 shops and restaurants, event times and more, visit their website.