A statue of a Confederate soldier that has stood in a Georgia cemetery for more than a century had its face smashed, hands "surgically" cut and rifle taken in an act of vandalism, local officials said.In the wake of the incident, the monument at Myrtle Hill Cemetery in Rome, Georgia — intended to be a memorial to the defenders of the Confederate states, according to the cemetery's manager — was removed from its base.
"It has been reported, the damage has been estimated and, yes, [we] are investigating," Rome Police Department Lt. Danny Story told ABC News.
Confederate statues have been the targets of protests and vandalism around the country in recent years, but Story said that the statue at Myrtle Hill hasn't been targeted before.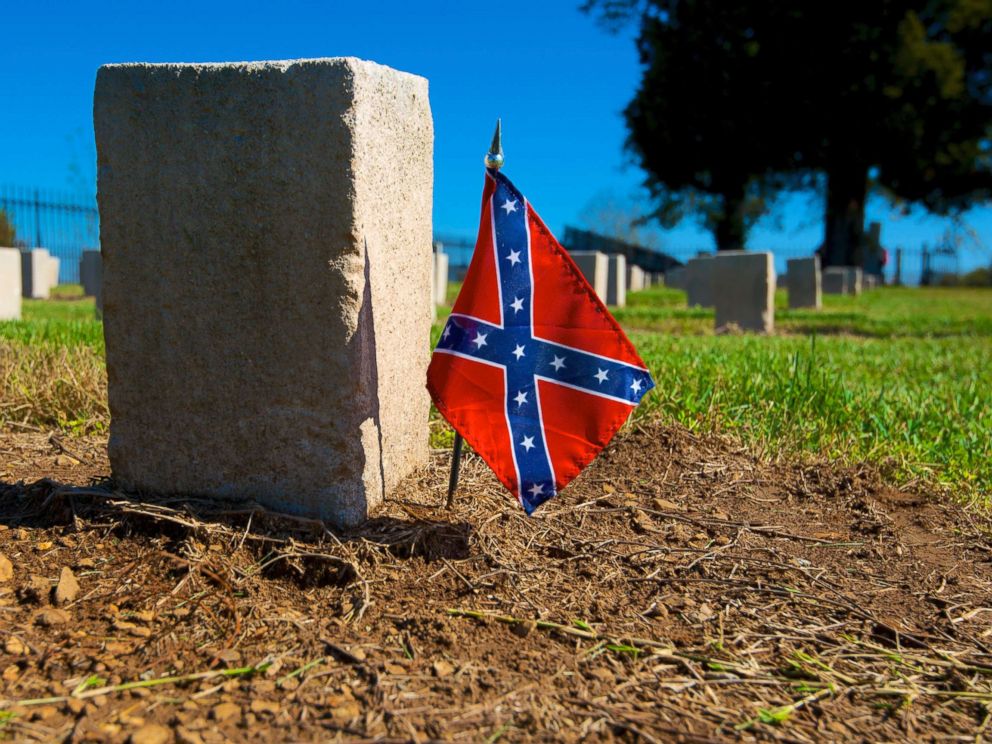 The damage was extensive and appears to have involved some planning, officials said.
"It looked like it was surgically cut, Rome City Manager Sammy Rich told The Rome News-Tribune.
"It's just super disappointing that somebody would go to that much trouble to get up there, put a ladder up or whatever to reach it," Rich told the paper.
Cemetery Director Stan Rogers said on the night in question, as with every night, the gates are locked to ward off trespassers.
Currently, Rogers is determining how to restore the statue and return it back to its original spot in the cemetery.
Already, a damage estimate has been set at $200,000, Rogers told the paper.
According to University of Georgia's archives, the statue was erected in 1887 by "the Women of Rome" Georgia, a group that tended to the cemetery's Civil War section.
In 2016, there were approximately 1,500 symbols ranging from monuments, statues and flags to public schools, military bases and highways named after Confederate leaders throughout the South and up to Massachusetts, according to a study by the Southern Poverty Law Center.
via ABC NEWS