It's official: Vin Diesel's 'Fast 8' will return to Atlanta to film this Spring. The eighth entry in the car/super hero (yes, they've turned into super heroes in my opinion) franchise will follow in the footsteps of the $1.5B grossing 'Furious 7' and film in the Peach State.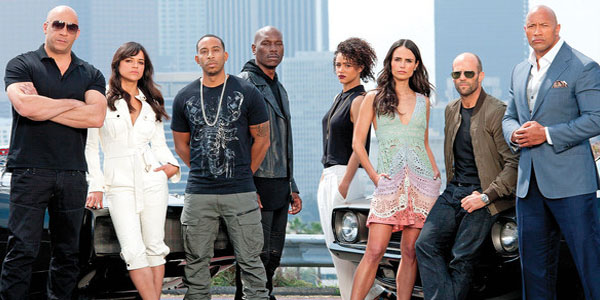 While the story is mostly unknown so far, director F. Gary Gray (Straight Outta Compton) will helm the film as director. Diesel told Jimmy Kimmel last year that he thinks of the films as trilogies, meaning that Furious 7 was a close of a chapter.
Fast 8 will be set in New York, downtown Atlanta doubles all the time for other cities, and is speculated to delve deeper into Kurt Russell's "Mr. Nobody" from Furious 7. The franchise has been set in: Los Angeles, Miami, Tokyo, Panama, Brazil, London, Los Angeles and now New York.
The Georgia Help Wanted Hotline posted that producers are now accepting resumes for all crew positions. As for casting calls, no word yet, but I will update as soon as I hear anything! Send your resumes to the email BELOW if you're interested in being apart of the crew.



"Fast 8" Needs Crew
Feature film "Fast 8" is accepting resumes for all crew positions at ff8atlanta@gmail.com.
'Fast 8' is scheduled to release in theaters on April 14, 2017.