Furkids animal shelter's hilarious 'Kitty Kommercial' is going viral, and it proves you don't need a high-budget to produce a masterpiece! The rescue organization has its headquarters in Atlanta, Georgia, so it was only fitting to feature a native Atlantan Paul Preston as the main character in a brilliantly improvised video that took only 30 minutes to film.
While seeing Preston perform like a used car salesman to get the cats adopted will definitely crack you up, it's important to note that in real life the man is no comedian. Preston is a contractor with a rental property management company, who just happens to be a funny guy.
Actually, it was his sister who originally came up with the idea for the commercial. She is a regular volunteer at Furkids, and couldn't think of anyone better than her brother to be featured in the video.
Our verdict? Purrr-fection! Now go and adopt some cats.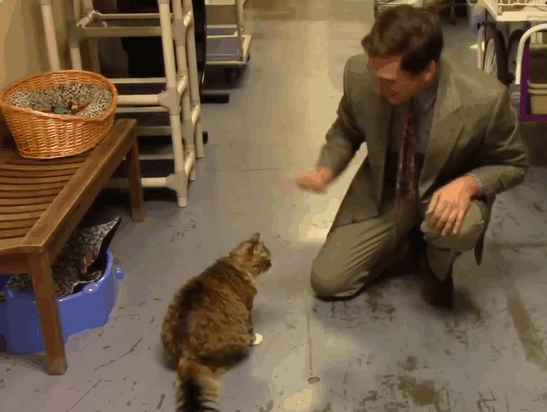 Watch the video here: