Most people know that Georgia has one of the best aquariums in the world. From sea turtles to whale sharks and even beluga whales, Georgia Aquarium is always one of my favorite adventures in Atlanta.
To add to all the fun, this October the aquarium will host an alcohol-filled murder mystery at their annual "Sips Under The Sea" series.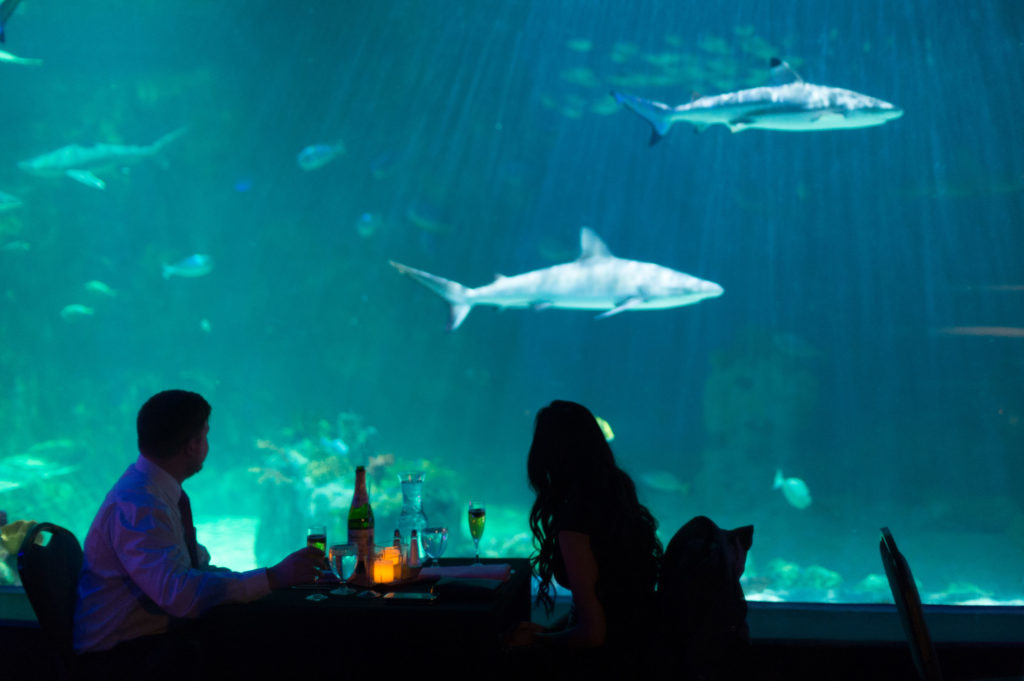 Sips Under The Sea is a recurring event at The Georgia Aquarium with various themes that lets you browse the aquarium to scope out jaw-dropping species like the Whale Shark (booze in hand) in an aquatic ambiance.




If you're ready for a "killer" time, you have to check out their Halloween-themed Sips Under The Sea: Whodunnit? on Oct. 25. Show up in your extravagant costumes, drink plenty of booze and channel your inner Nancy Drew as you help solve a (fictional) murder, performed by The Murder Mystery Co., at the Georgia Aquarium.
The 21+ event costs $40 (for non-members) which includes admission to the party and two alcoholic beverages, including signature cocktails. In addition to the interactive death investigation, there will be live DJs keeping the party pumping.
Price: $30-140
When: Oct. 25, 7 p.m. to 10 p.m.
Address: 225 Baker St. NW., Atlanta, GA 30313
Why You Need To Go: A one-of-a-kind Halloween adventure at a murder mystery party. Dress up in costume, drink signature cocktails and view some of the coolest marine life in the world.
Need something featured? Email info@gafollowers.com