Frank Gebhardt is a convicted felon residing in Spalding County, Georgia. In June 2018 he was sentenced to life in prison for the racially motivated murder of Timothy Coggins in 1983. Timothy Coggins was a 23-year-old black man who Gebhardt accused of socializing with a white woman.
On Tuesday, June 26, 2018 Frank Gebhardt was sentenced to life in prison plus 30 years to serve concurrently by Judge Fletcher Sams in the Spalding County Courthouse . Immediately before sentencing, a jury had convicted Gebhardt of malice murder , felony murder , aggravated battery , aggravated assault , and concealing the death of another. The conviction came after seven days of testimony that included 20 witnesses and more than 160 pieces of evidence .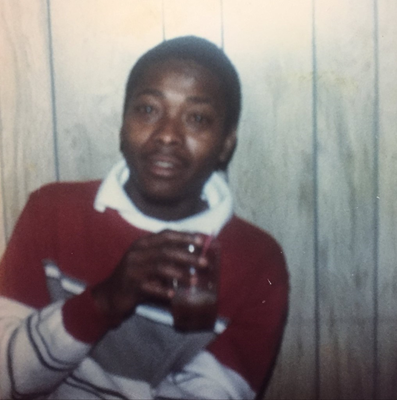 According to witnesses, Frank Gebhardt and his brother-in-law, Bill Moore Sr., stabbed Timothy Coggins, 30 times before dragging him behind pick up truck using a chain. Gebhardt's own defence attorney admitted that Gebhardt is racist . According to prosecutors Gebhardt and Moore killed Coggins because he had been socializing with a white woman.
Coggins' body was found near a set of power lines in the town of Sunny Side, Georgia , north of Griffin, Georgia on October 5, 1983. Courtroom testimony said Coggins had been beaten, stabbed and dragged behind a vehicle before being left for dead.
Investigators said the murder remained unsolved for years. In 2017, after receiving new leads, the Georgia Bureau of Investigation reopened the case culminating in five arrests, including a detention officer from Spalding County and a police officer from the town of Milner, Georgia , located to the south of Griffin, in neighbouring Lamar County, Georgia .
The Spalding County Sheriff's Office charged Gebhardt and 58-year-old Bill Moore, Sr. with murder. Milner Police Officer Lamar Bunn, his mother Sandra Bunn and Spalding County Detention Officer Gregory Huffman were each charged with obstruction of justice .




A Spalding County court severed Gebhardt and Moore's murder cases, allowing the two men to be tried separately.
On Monday, Spalding County District Attorney Benjamin Coker told the jury during closing arguments that over the past 34 years evidence was lost and he was sorry he could not present crucial items to the jury, but he said Gebhardt's admissions to witnesses over the years helped preserve the case.
"It is their burden to come in here and prove it beyond a reasonable doubt and he can't help it," Lee said. "He can't help that they lost evidence; he can't help that they conducted a bad investigation. He can't help that. It isn't his fault."
Defense attorneys said some witnesses have added to their stories over the years and since several of them are in prison, they could be hoping for deals on their sentences in exchange for helping the state.