Sneaker Lovers Beware!
Four people in the Sweetwater Road area of Gwinnett County were arrested for armed robbery after meeting up with people from Facebook and stealing their unwanted shoes. The victims posted the shoes for sale on Facebook, and when they would show, the burglars would snatch their shoes and run.
Full Story: 11Alive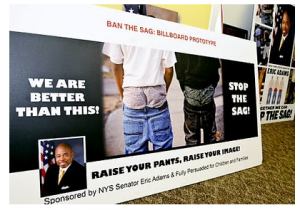 Busted for Busting the Sag
I didn't believe my husband that saggy pants were illegal in Georgia – until now! Not only is it illegal, but people will actually call the police on you for wearing saggy pants.
Source: Albany Herald Crime Blotter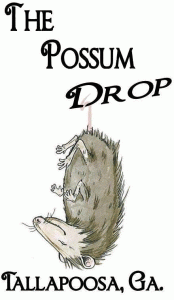 The Possum Drop is Back!
Tallapoosa residents were able to ring in the New Year with the Possum Drop last night. As the town was previously known as "Possum Snout," the tradition of lowering a possum at midnight began. This year, a stuffed possum named Spencer was lowered. Information on the Possum Drop can be found here: http://www.thepossumdrop.com/Information.html.
Source: Atlanta Business Chronicle