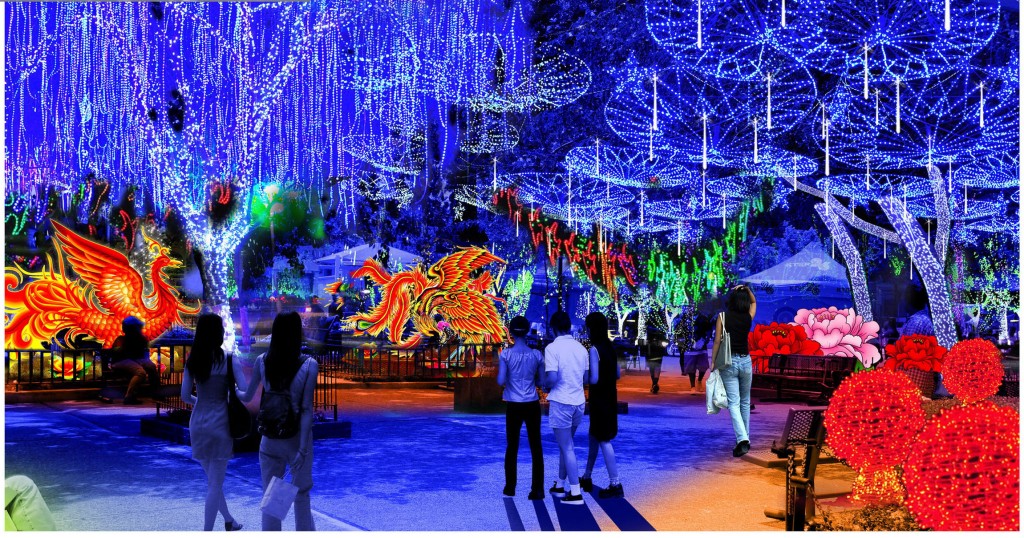 Global Winter Wonderland, the spectacular lantern festival and multicultural theme park, will make its Atlanta grand opening debut on Thursday, November 21 at Turner Field's Green Lot. Global Winter Wonderland features giant illuminated lanterns including recreations of some of the world's greatest architectural achievements, such as the Taj Mahal, the Eiffel Tower, Chichen Itza, and the Golden Gate Bridge.
This family event of the holiday season also features over 20 carnival rides and games, international cuisine, arts and crafts, live entertainment, and celebrations of holiday traditions and various cultures from around the world. All rides and entertainment are included in the entry fee
Atlanta's own, Keri Hilson, will perform on opening night, Thursday, November 21. The Universoul Circus will perform four nights each week from Thursday – Sunday.
Tickets for Global Winter Wonderland are on sale now and available for purchase at www.globalwonderland.com or by calling 770.723.3862. Tickets are $24.99 for Adults, $18.99 for Seniors, and $16.99 for Children. Season passes are also available at $43 for Adults, $31 for Seniors, and $28 for Children. Prices are inclusive of all the rides and live entertainment. Children 4 and under are admitted free. Global Winter Wonderland will be open daily from 5pm-11pm.
For more information on Global Winter Wonderland visit www.globalwonderland.com. Stay up-to-date with all the happenings from Global Winter Wonderland on Facebook and Twitter.