Today, ground will break for the new $45 million Rodney Cook Sr. park on Atlanta's Westside. The 16-acre park located in Atlanta's historic Vine City will have something for everyone in the community.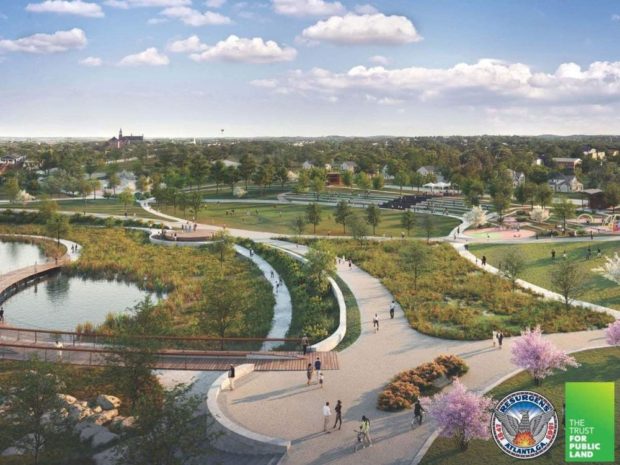 Officials hope to open the park in the spring of 2018. It's designed to alleviate flooding just like the Historic Fourth Ward Park, Atlanta's Department of Watershed Management is contributing $20 million of the total cost for that feature alone.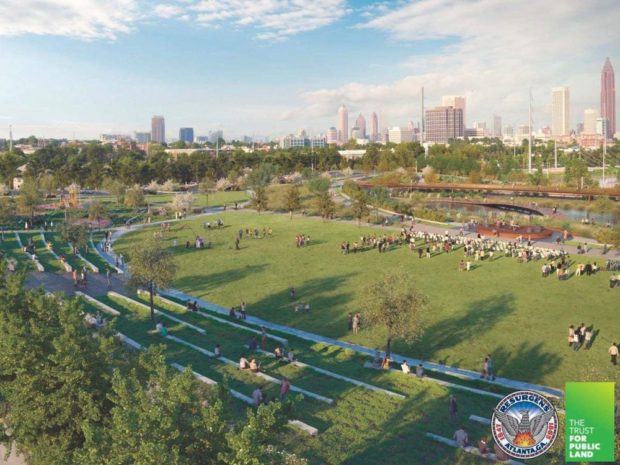 More than a century ago, this same site was carved into another greenspace—Mims Park, named after former Atlanta mayor Livingston Mims—that was later bulldozed for an elementary school. Original plans for a reincarnated park unveiled circa 2012 called for naming it Mims Park, which sparked controversy given Mims' personal ties to the Confederacy, which he'd fought for as a young man.
So the park will bear the name of another wealthy benefactor with deep Atlanta ties, Rodney Cook Sr., a Buckhead insurance executive who worked closely with Martin Luther King Jr. and other Civil Rights leaders in devoting "a good chunk of his civic life to building bridges between the races," as Atlantamagazine put it earlier this year.