Through the hustle of Atlanta, its nice to have a spot where you can enjoy some drinks, food, and occasionally a Hookah. Hookah spots are one of the best places to chill at after a long day of classes and work. Some of these spots not only offer a number of various flavors you can mix together and smoke, but offer great food to have along with the experience. On this list, you'll find some great hookah spots to visit during the day or a night out in the city. If you have other hookah spots in mind, please name them in the comment box so we can add them onto the list as well.
1. Anatolia Cafe & Hookah Lounge
Tucked in the midst of Georgia State's campus, you will have a hard time finding a place to park but its worth the 10-20 laps to find a parking spot. I must say, this place's hookah menu is extensive along with their drink selection. The food menu have a few must haves on there, like the fries, gyros, as well as the chicken with hummus. The waiters and waitresses are very helpful with flavors and are attentive to the customers. Upstairs are the Eastern tapestries and is a bit more exclusive. This place is pretty inexpensive and is a hot spot for GSU students after a long day of classes.
52 Peachtree St NW
Atlanta, GA 30303
2. House of Hookah
Located in the Atlantic Station area, this place is a favorite of TNT's very own NBA analyst, Shaquille O'Neal. A very nice variation of flavors for your taste and good service as well. Not much for the drink and food menu, but the atmosphere of this place is very nice. Ventilation there is amazing. You could be there for hours and not feel like you're getting smoked out of the building. Also there is a small shop inside which was recently added and you can make purchases there as well.
398 14th St NW
Atlanta, GA 30318
3. Cafe Istanbul (Decatur & Kennesaw)
Located in two locations (Decatur & Kennesaw), this place is a great restaurant and hookah bar during the day. At night (on the weekends), this place is a part of the nightlife scene in both locations. Good music and good food. They serve food all day and also have a great selection of drinks. Some of the drinks, they actually invented themselves (and was quite good). Cafe Istanbul also has something a lot of other places don't… Belly Dancers. This place has floor seating and if your knees can't handle that, they also have tables as well.
4200 Wade Green Rd NW
Kennesaw, GA 30144
4. Divan Restaurant & Hookah Lounge
Located in the heart of Buckhead, this is one of the more upscale hookah spots on this list. This restaurant and lounge have a great selection of Eastern food, deserts and hookah flavors. Expect to see different type of foods from Shrimp Kabobs to Duck Leg Confit and deserts like Chocolate Lava Cake. They also have a range of hookah flavors like White Peach and Blue Mist. This place can be great to host large parties as they have private rooms as well as an upstairs area.
3125 Piedmont Rd NE
Atlanta, GA 30305
5. Istanblue
Located in Buckhead, this place has a very nice atmosphere and one of the cleaner hookah spots in Atlanta. It's mostly popular for its late night drinks and hookah. I really like the atmosphere of this spot. There is a mixed crowd here which is always a plus. On weekends, this place is more of a club at night. From the food to the hookah, it is a bit pricey. It is one of the more expensive places but not a bad place to spend it. Overall, one of the best places in Atlanta.
262 Pharr Rd NE
Atlanta, GA 30305
6. Cloud 9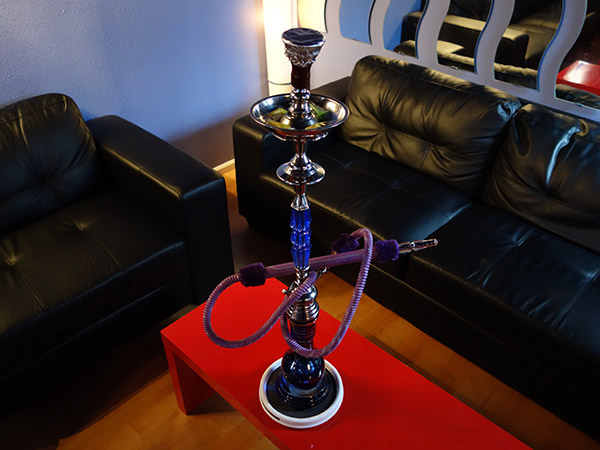 Located in the North Fulton area in Alpharetta. This is one of the cleanest spots in Atlanta. The hookah flavors are extensive and have some tasty flavors. The food menu is pretty basic but good. This lounge tries to aim more for a professional look, so no shorts or sandals. With leather furniture, it offers a comfortable experience.
2880 Holcomb Bridge Rd
Suite 110
Alpharetta, GA 30022
7. Halo
One of the nicer places in Midtown to hang out, Halo is one of the premier spots in Atlanta. More of a club, but you can come here to enjoy a night with a group for hookah. Moderate price range so you can go and not blow your whole bank account. Nice atmosphere with an upstairs and downstairs area.
817 W Peachtree St
Atlanta, GA 30308
Please like us on Facebook!