Atlanta's Spider-Man takes on AR
On July 20th, 2018 7pm-11pm, Atlanta based creative influencers Petie Parker(@PetieParker) & Jodee Markers(@HighOffMarkers) will be exhibiting the second edition of their interactive art experience titled GLYPHS 2.0. Feeding off of the success of their first exhibit in January, which welcomed over 500 attendees, the GLYPHS exhibit is back with even more mind blowing, interactive, augmented reality experiences. This edition of the GLYPHS experience will feature original art works brought to life with the GLYPHS Exhibit Augmented Reality(AR) App, delicious food from the It's JamAsian Food Truck, drinks sponsored by Heineken US and limit edition AR based merchandise.
"We've created an interactive exhibit that allows us to combine our design backgrounds with emerging technology fusing marker illustrations, animations and fashion with the likes of wearable tech, augmented reality and gamification. Ultimately, we've created an experience that transcends art boundaries and will push the limits of creativity within our community and around the world." – PetieParker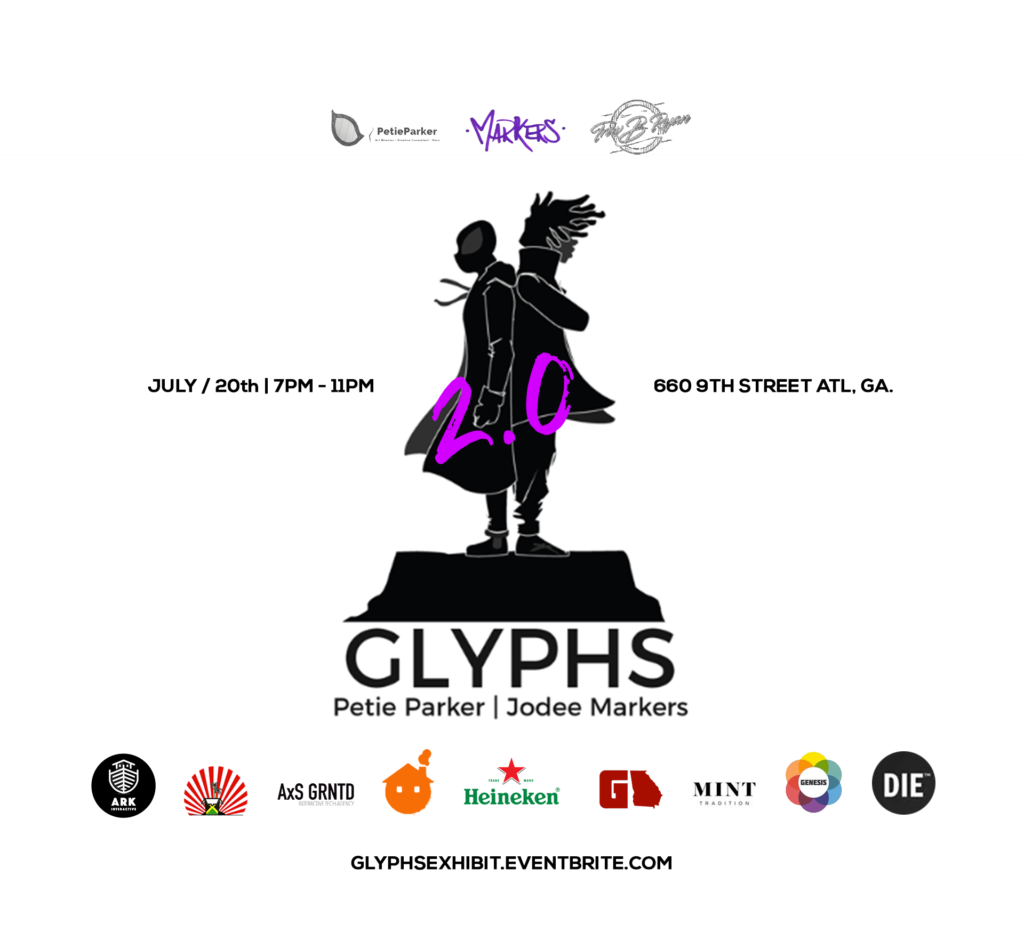 You can RSVP for the event here.