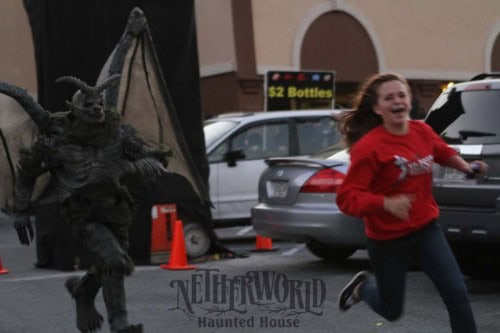 1. Netherworld Haunted House – Norcross, GA
Sep. 30 – Nov. 5, 7p.m. – 12a.m
Celebrate Netherworld's 20th anniversary with the all new MELTDOWN house. This state of the art facility is a legendary sanction in Atlanta. Netherworld's special effects, lights, costumes, actors and actresses, and atmosphere all contribute to one of America's most iconic haunted houses. Purchase tickets here.
2. The Nightmare Before Christmas With Live Orchestra Performance – Atlanta, GA
Oct. 28-29, 8-10p.m
Enjoy a classic movie watching Tim Burton's "The Nightmare Before Christmas" while the Atlanta Symphony Orchestra performs the entire soundtrack. Performance is at the Atlanta Symphony center.
3. Stone Mountain: A Tour of Southern Ghosts – Stone Mountain, GA
Oct. 14-16, 20-23, 27-30, 7p.m.
Join Stone Mountain for their traditional Tour of Southern Ghosts. Walk through the Antebellum Plantation grounds at Stone Mountain Park as storytellers tell some unique Halloween stories. The humorous yet spooky stories are great to keep both kids and parents entertained. Great for families!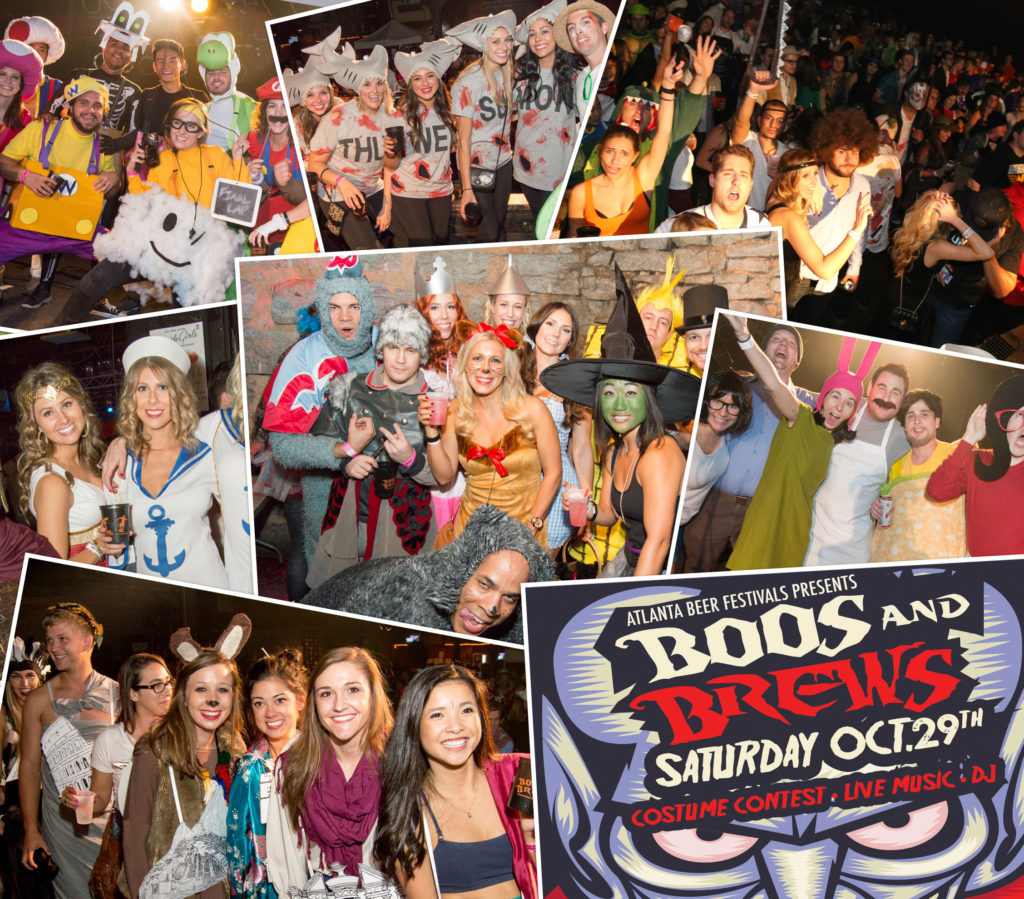 4. Boos and Brews – Atlanta, GA
Oct. 29 8 p.m. – 2 a.m.
Atlanta Beer Festivals returns with their annual Halloween themed beer fest! Dress up in costume, while you down a few cold ones. ATL Beer Fests throw the BEST beer festivals in the city of Atlanta and this one will be no different. Beer as far as your ghoulish eyes can see, live music, DJs and a costume contest. Grab your tickets HERE!
5. Uncle Shuck's Pumpkin Patch – Dawsonville, GA
Sep. 10 – Nov. 20, 10a.m. – 10p.m.
Visit Uncle Shuck's Pumpkin Patch which features an extravagant corn maze, pumpkins, towering goat walks, haunted maze, hayrides, and a bonfire! This patch is great if you are looking for a nature getaway with the entire family.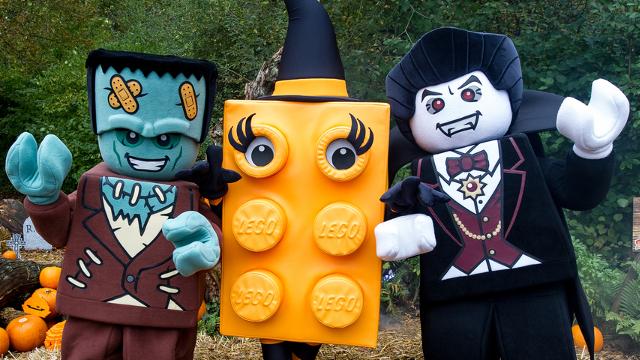 6. Brick or Treat – Atlanta, GA
Oct. 1st – Oct. 3o, 10a.m – 7p.m
The LEGOLAND® discovery center in Atlanta offers seasonal attractions every year. This Halloween is no different. Come by every Saturday and Sunday in October to participate in "Find the Pumpkin" scavenger hunts. LEGOLAND® also offers lego pumpkin building classes and a costume contest!
7. Yule Forest / Fear the Woods – Stockbridge, GA
Sep. 30th – Oct. 31, 7p.m. – 11.p.m.
During the day, enjoy Yule Forest as you pick out a pumpkin or hop on the hayride. After you pick out a pumpkin, head over to the petting zoo where 13 different animals can be admired by your fingertips! However, when the sun goes down, the cute and cozy farm turns into a nightmare! The farm is haunted! Fear the Woods offers many different attractions such as Haunted Trail and Frontline Haunted Combat in addition to their original haunted house.
8. Boo at the Zoo – Atlanta, GA
Oct. 22 – 23, 29 – 30, 9:30a.m. – 3p.m.
Head over to the Atlanta Zoo to experience a jungle of creative costumes and special Halloween games and crafts. See new exotic animals while also taking pictures with a few walking animals themselves such as: Wild Thing, Ladybug Girl, Splat the Cat, Zhu Zhu the Giant Panda, Cricket the Frog, and more! Families can dance along to live music while finding their way out of the Atlanta Zoo corn maze. Great for family trips!
9. Walker Stalker Con – Atlanta, GA
Oct. 28, 29, and 30th
Calling all "The Walking Dead" fans. Walker Stalker Con is coming to Atlanta just in time for Halloween! Guests will have a chance to converse with "The Walking Dead" casts along with other special guests at several different panels. Guests include Steven Yuen, Danai Gurira, Ron Perlman, Nick Carter, and more!
10. Haunted Hall of Fame – Atlanta, GA
Oct. 22 – 30, 9a.m. – 6.p.m
Come down to the College Football Hall of Fame to celebrate Halloween this year! Play on the haunted football field, participate in the spooky scavenger hunt, dodge ghosts in the ghost run, and build a tombstone for your school's head rival! Be prepared to eats lots of candy while you trick-or-treat in your costume!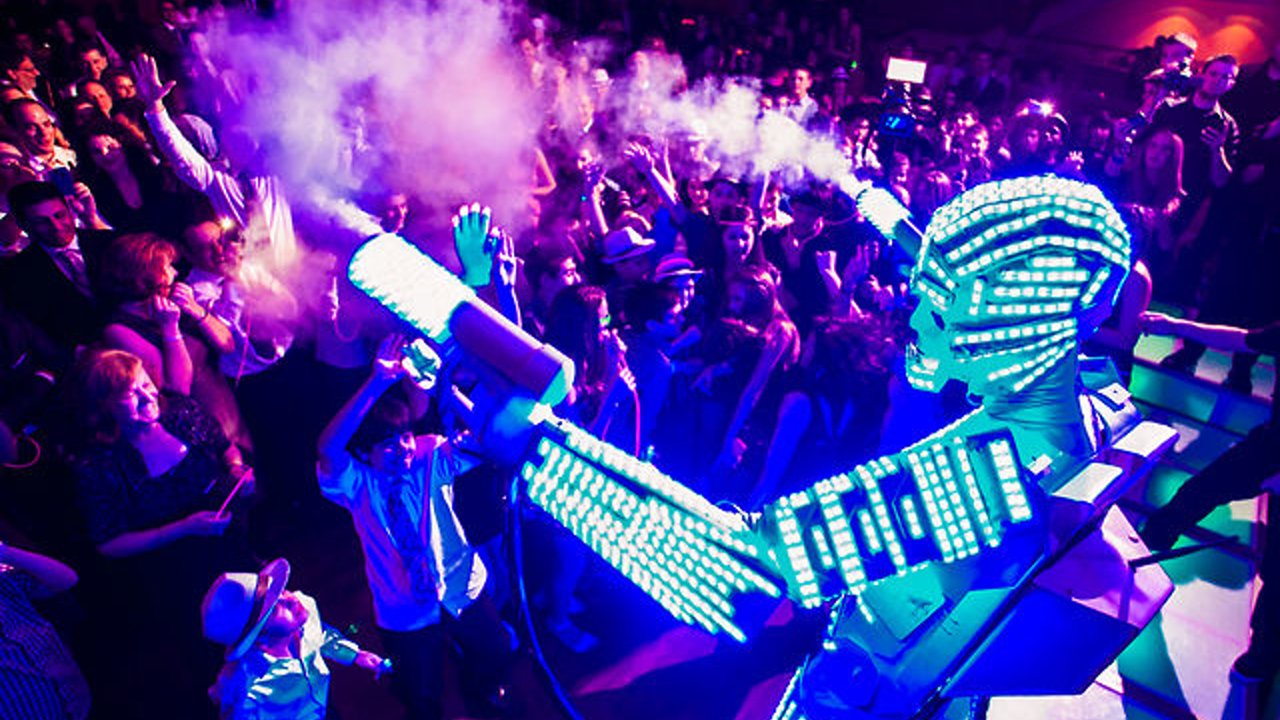 11. Haunted Lights EDM Music Festival – Atlanta, GA
Oct. 29 – 30, 1p.m. – 11.p.m
Haunted Lights EDM Music Festival is a two-day music extravaganza featuring some of the best upcoming artists such as: AB The Thief, AFK, Aliens, Au5, Badklaat, Bailo, Boogie T, Bryson Taylor, Buku, Chamsi, Dapp, Don Chido, Double Down, E Mills, Eddie Gold, Geoff Petit, Gent & Gawns, and more! Enjoy this Halloween party with special effects and trick-or-treat. Don't forget about the costume party with the grand prize of $1000!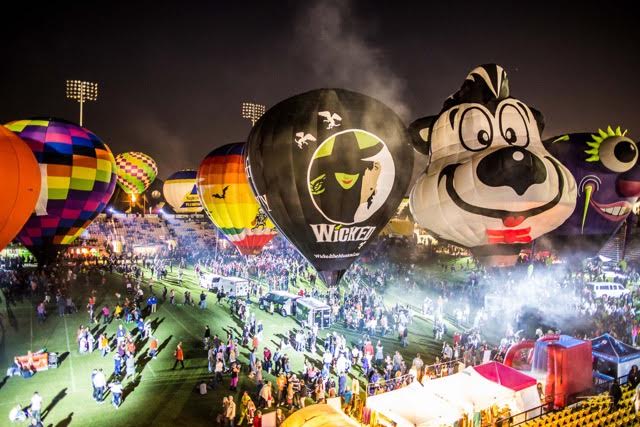 12. 2016 Owl-O-Ween Hot Air Balloon Festival – Kennesaw, GA
Oct. 21 – Oct. 22, 4p.m. – 11.p.m.
The Owl-O-Ween Hot Air Balloon Festival has been a family favorite for 4 years now and going strong. The festival will consist of lively performers, glowing balloons, thrilling rides, and yummy food. Creative art, cold beer, and trick-o-treating on over 20 hot air balloons are some of the returning attractions in addition to the new acts. What acts? I guess you're going to have to be there to find out. We did another article on the 2016 Owl-O-Ween Hot Air Balloon Festival; you can check it out here.
13. Thriller Parade and Halloween Street Party – Macon, GA
Oct. 29, 7p.m.
Since 2006, the parade has been a loved annual tradition! The parade is sets in Cherry Street Plaza in Downtown Macon. Don't miss out on the theatrical choreography and delicious street food. It's the largest Halloween street party in Middle Georgia!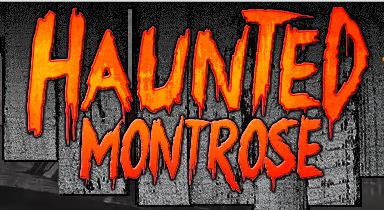 14. Haunted Montrose – Montrose, GA
Oct. 7 – 31, 7p.m. – 11p.m.
Nationally recognized as one of the best haunted houses in America, Haunted Montrose will definitely give you the scare of your life! Intricate networks of scares come together to create Haunted Montrose. If you're near Macon, you might wanna check out this hidden gem. Hard to find but hard to forget!
15. Monster Mash Canal Dash 5k – Martinez, GA
Oct. 22, 8a.m.
Dress up in your favorite costume and run! This annual run supports enlisted men and women located in Fort Gordon, GA. All ages are welcome and sign up is only $25. All proceeds go to servicemembers in need of education programs and enlisted morale events.
16. Sorrel-Weed House – Savannah, GA
Oct. 25, 26, 30, 31, 12a.m.
The Sorrel-Weed House is most notably known as the most haunted house in the city of Savannah. During Halloween season, the home turns into a real ghost hunting experience for dare-devils. Professional ghost hunting equipment is included in the 3-4 hour ghost investigation.
17. Savannah Ghosts and Ghouls Tour by Ghost City Tours – Savannah, GA
Oct. 26 – Nov. 3, 7p.m.
Listen to the Ghost City Tours' ghost stories while taking a mysterious ride down the city. The stories are friendly enough for kids, yet engaging enough for mom and dad! These urban legends revolving around Savannah will surely keep the entire family entertained. Kids under 12 receive a goody basket.
18. 13th Annual Corn Maze and Haunted House – Odum, GA
Every Sat. 10a.m-10.p.m. Every Sun. 12p.m.-5p.m. (until Nov.)
Just a hair on the outskirts of town, this event hosted at the Poppell Farm is perfect for a fun day with the family. The attraction has many to offer such as cow train rides, hayrides, steer roping, and a petting zoo. Kids can spend their days petting and playing with ponies, llamas, and donkeys.
19. Greek Trick-or-Treat – Statesboro, GA
Oct. 26, 6-8 p.m.
Hang out with Georgia Southern's very own sororities and fraternities in this popular family friendly tradition! Everybody is invited to come trick-or-treat at Greek Row (Olympic Boulevard) on the Georgia Southern campus.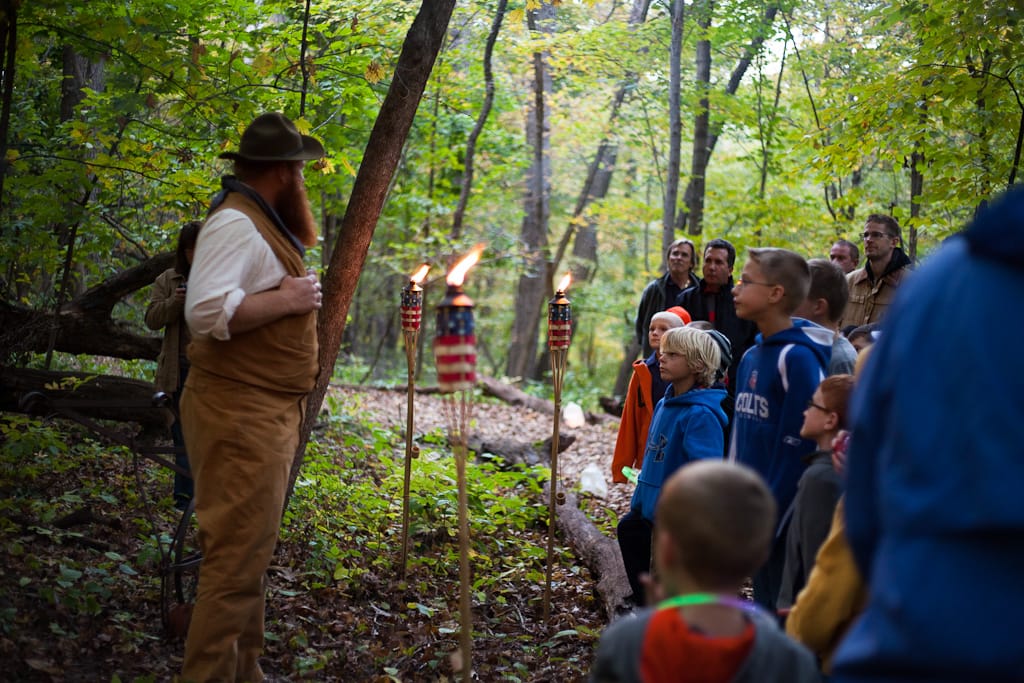 20. Halloween Hikes – Roswell, GA
Oct. 21 – Oct. 29, 7p.m. – 10p.m.
The Chattahoochee Nature Center is hosting a Halloween Hikes for kids and nature lovers alike. Put on your best costume and hike through a well-lit pathway to meet a variety of Woodland creatures.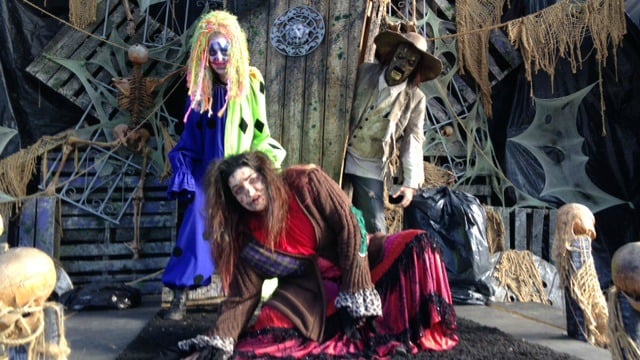 21. Six Flags: Fright Fest – Austell, GA
Sep. 24 – Oct. 31, 12p.m – 12a.m.
Last but not least, introducing Atlanta's Halloween classic: Six Flags over Georgia! Unsuspecting patrons can enter haunted mazes, watch spooky shows, ride the thrilling rollercoasters, and venture into the scare zones! All new in 2016 are The Mummy's Curse, The Witching Hour, and The Carnevil. Don't miss out!