Donuts or doughnuts? Either way, here are the best spots to pick up some tasty pastries around Georgia. Not including Krispy Kreme or Dunkin Donuts. Please tell us what you think in the comments below!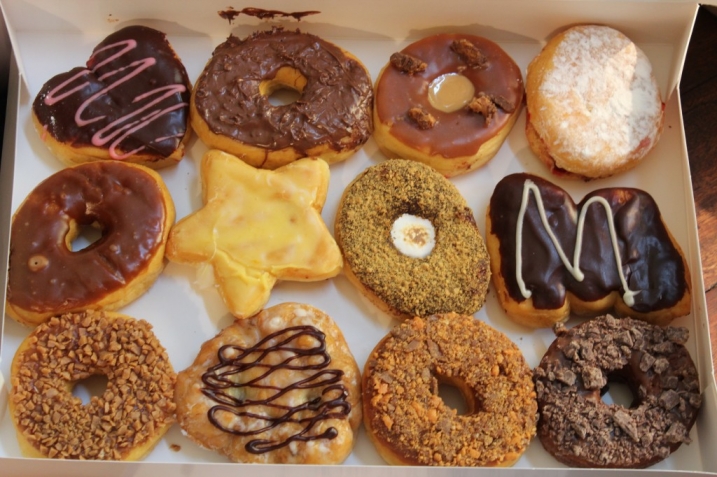 One of the best donut places in Atlanta. They have a starry lemon donut that is voted one of the things you must eat when in Atlanta. These are the best doughnuts in Atlanta, hands down. If I'm near Atlanta, I stop for at least one. They have sugar cane coke too. It's the perfect gluttonous combo.
535 Tenth St NW, Atlanta, GA 30318
(404) 897-1801

Definitely the Best Glazed Donuts in town. Much better than Krispy Kreme as they are more fluffy, stay fresher longer, and melt in your mouth. My other favorite was their sour cream glazed donut.
4746 Jonesboro Rd, Forest Park, GA 30297
(404) 361-7108
Extremely small doughnut place but the staff is friendly, the place is clean and there's sufficient parking. This donut shop sells and makes nothing else but donuts which is absolutely what they specialize in. Once you eat here once, you definitely won't eat doughnuts anywhere else. The staff here seem to love their jobs because they make simply great donuts and will fill all your needs kindly and respectfully.
2250 Scenic Hwy, Snellville, GA 30078
(770) 978-8069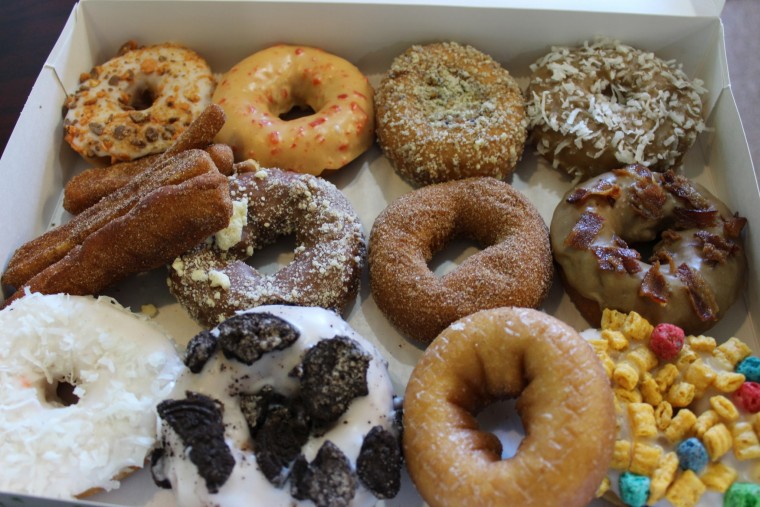 The name says it all. The donuts are probably the closest material item you'll get that feels like paradise.
8492 Hiram Acworth Hwy #129, Dallas, GA 30157
(770) 966-8977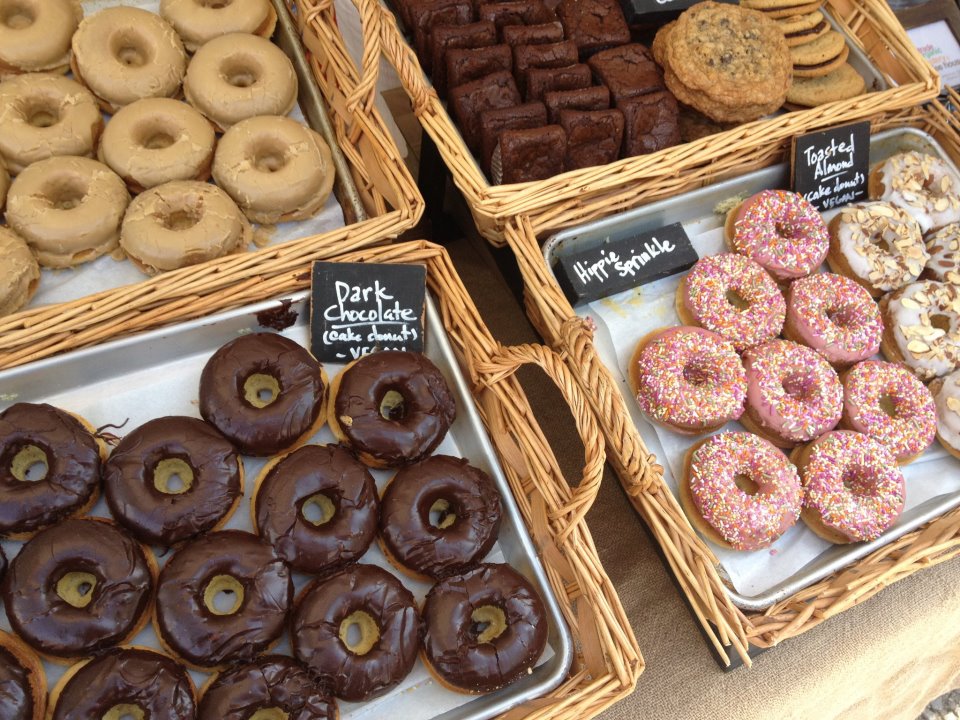 Having a hard time finding a place to grab a snack before heading somewhere, then make a trip to Revolution doughnuts and enjoy their fresh, delicious donuts that melt in your mouth. This shop without a debate is a 5 star shop. In my opinion, There Revolution Cream pie donut is the best item on the menu which I recommend every single person who goes there to purchase it.
908 W College Ave, Decatur, GA 30030
(678) 927-9920
is located in a small storefront in a newer strip mall. All the donuts I have personally tried have been MEGA TASTY at this shop! You will become obsessed with the donuts. If you're looking for donuts and not in the mood to go to your local Krispy Kreme or Dunkin Donuts, This is the place you should head to. The only con about Dev's Donuts is that that they're so good that you won't be able to stop eating them.
1812 Powder Spring Rd
Marietta, Georgia

The Naked Donut Company has a really fun and creative menu to order from. The menu is designed as if you're dressing the donut. Light, fluffy, and not too sweet, it certainly blows all the other Donuts out of the water. This spot does classic, old fashioned donuts right, and at perfectly low prices. Service is also really fast. They have 2 locations, one in Columbus, Georgia and one in Atlanta.