The Atlanta City Council are calling for the 2017 NBA All-Star game to be relocated to Atlanta. The game is currently scheduled to be played in Charlotte.
A resolution was introduced at Tuesday's meeting of the Community Development and Human Resources Committee in Atlanta. It invites the NBA to consider relocation the event due to the passage of House Bill 2. Officials said the measure discriminates against members of the LGBT community.
The NBA is currently considering pulling the 2017 game out of North Carolina in response. It's scheduled to be held on Sunday, Feb. 17.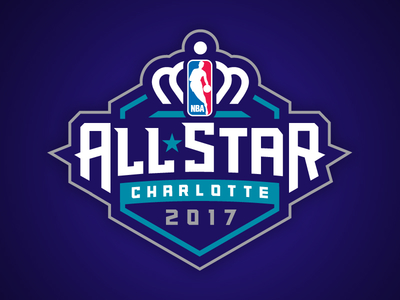 Statement from Atlanta:
"The City of Atlanta draws strength from our diverse community," said Council President Mitchell. "This unity creates our city's embracing spirit, a quality that has made Atlanta the destination of choice for numerous international business conventions, professional and college sporting events, as well as one of the largest concentrations of Fortune 500 companies in the nation. We would certainly welcome the opportunity to show that very spirit as the host of the 2017 NBA All-Star Weekend."



Hours later Gov. Pat McCrory's office sent out this statement in reference to Atlanta's statement:
"Thankfully no college team from Georgia made the Final Four again this year.  Otherwise, the Atlanta City Council would have to boycott the City of Houston where voters overwhelmingly rejected a bathroom ordinance that was nearly identical to the one rejected by State of North Carolina."
Later Tuesday, Charlotte Regional Visitors Authority(CRVA) released the following statement:
"We're incredibly proud to be the host destination of the 2017 NBA All-Star Game and also quite proud of the strong relationship we've forged with the NBA over the years. We are aware of the NBA's concerns and are working hard to ensure we can continue to have a successful event in Charlotte." 



Statement from NBA regarding Atlanta's suggestion of moving the All Star game to Atlanta:
"We appreciate the invitation but are hopeful that the city of Charlotte and the state of North Carolina can work through their differences far in advance of the 2017 All-Star Game."