Eat more waffle fries?
It is not a stretch to say that Chick-fil-A is one of the most dominant fast-food chains in America. Chick-fil-A only has only has a little over 2000 stores, it isn't open on Sundays, but it is still the most profitable fast-food chain in the country on a per-unit basis. A single Chick-fil-A makes an average of $4.1 million in annual sales, according to QSR Magazine.
The Georgia-based company recently released a list of its most purchased items throughout 2018. The list is based on menu items from January 1, 2018 – October 31, 2018.
10. Spicy Deluxe Sandwich
9. Chicken Biscuit
8. Chick-n-Strips
7. Hash Browns
6. Lemonade
5. Iced Tea
4. Chick-fil-A Chicken Sandwich
3. Chicken Nuggets
2. Soft Drinks
1. Waffle Fries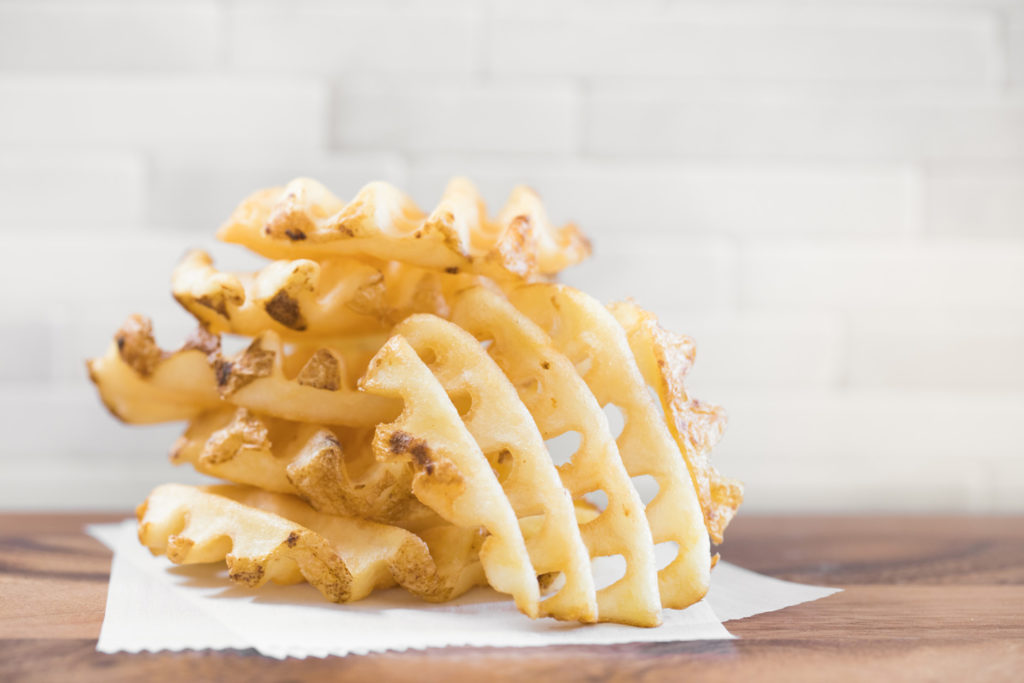 "Our most popular menu item, the waffle fry is arguably the tastiest way to eat a tater. There's no doubt that the Waffle Fries seem to be the perfect side for just about anything else on the lunch and dinner menu. Cooked with canola oil and sea salt, put simply, they are pure perfection!"
Did your favorite make the list? Were you surprised at where your favorite ranked? For a more in-depth breakdown on the list, read here.