Last night a Cobb County woman was found dead and her husband was charged with murder. Police said there was a strong smell of gasoline that led to the 911 call and the discovery of the woman's body.
Residents say the smell of gasoline was so strong they called the gas company. When employees showed to fix the gas, they determined that gallons of gasoline had been poured inside the home.
Detectives discovered the body of 62-year-old Brenda Chandler in an upstairs bedroom. Her husband, Darryl Chandler, was arrested and charged with aggravated assault, felony murder and attempt to commit arson. Investigators said they believe Mr. Chandler planned to burn the home.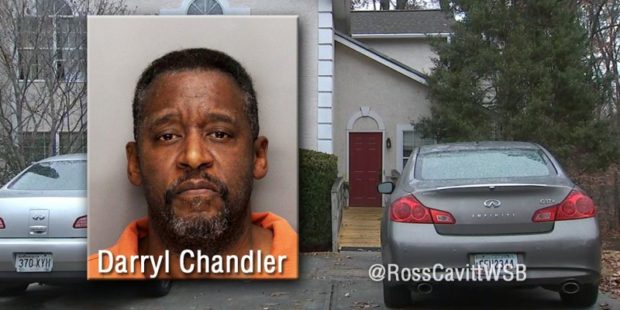 Brandon Reeves lives next door to the Chandlers in the duplex. "It sounds like he was planning to burn it down and if we were asleep, us as well," said Reeves.
Crime Scene investigators were back at the house most of Tuesday. They could be seen carrying out bags of evidence. As neighbors watched, they talked about how it could have been so much worse if police didn't show up when they did.
"It could have been more catastrophic than it was. Luckily someone was smart enough to call the gas company before it got really bad," said Kelsey Walls.
Full story at Fox 5 Atlanta.