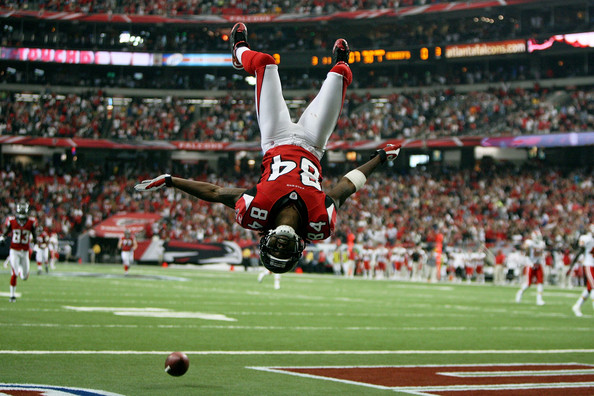 Atlanta Falcons fans that could not get enough of the popular RISE UP marketing campaign that was unveiled prior to the start of the 2010 National Football League season will be treated to an encore this season.
RISE UP 2.0 will be unveiled via a series of radio spots, outdoor billboards and television commercials that will hit the Atlanta market this weekend.
The new commercial — which still includes Hollywood A-list actor and Atlanta native Samuel L. Jackson — will also showcase Georgia icons like former president Jimmy Carter, former Atlanta Braves manager Bobby Cox, ex-University of Georgia head football coach Vince Dooley, former Atlanta Braves and Major League Baseball home run king Hank Aaron, ex-Falcons cornerback and newest member of the Pro Football Hall of Fame Deion Sanders, boxing legend Evander Holyfield and comedian Jeff Foxworthy all urging the Falcons Nation to RISE UP.
"Samuel L. Jackson delivered the RISE UP message to our fans last year, and our Georgia icons are carrying on that message in year two of our campaign," Falcons Vice President/Chief Marketing Officer Jim Smith said. "The reaction and energy that the original campaign produced was so overwhelmingly positive that we felt we needed to produce a second version that not only connects with Falcons fans in Atlanta, but Falcons fans all over the state of Georgia and throughout the Southeast."
Bobby Cox said about his involvement, "Having always been a big Falcons supporter, I am excited to be participating in this campaign."
Deion Sanders, inducted into the Pro Football Hall of Fame last month said the Falcons are doing things the right way both on and off the field.
"I am a huge fan of Arthur Blank and the entire Falcons organization," said Sanders, who was drafted fifth overall by the Falcons in 1989. "Everything I do with youth embodies RISING UP, so I am honored to be a part of the campaign, and I join Samuel L. Jackson and the rest of the Falcons Nation in encouraging Falcon fans everywhere to RISE UP."
The successful RISE UP campaign — developed by the Falcons' marketing department — focuses on a team, an organization, a fan base, and a community rising up together to try win the coveted Vince Lombardi trophy, which is presented annually to the NFL's Super Bowl winning team.
The campaign was unveiled in the spring of 2010 to impressive reviews and culminated with a television spot featuring Jackson's impassioned speech for Atlanta and the Falcons to RISE UP together.
Jackson's motivating, emotional words also became a pre-game rallying cry and popular fixture for Falcons fans on the team's Jumbotron when it was shown just before kickoff at each home game last season. It became an instant hit for Falcons fans and players alike as the club posted a 7-1 record at the Georgia Dome and finished the 2010 NFL season with a 13-3 record. The Falcons also earned the number one seed in the NFC playoffs and captured the 2010 NFC South Division title.
Credit Jay Adams