via B/R
Back in July, one Falcons fan believed the thought of his team going 6-10 was so crazy that he said that he would eat his hat if it happened:

When Week 17 came along, Atlanta was sitting at 6-9. The Falcons hosted the Carolina Panthers in a de facto NFC South Championship Game, with a win sending Atlanta to the playoffs and a loss ending its season.
Well, there wasn't much drama in the game. The Panthers jumped out to a big lead early and never looked back on their way to a 34-3 victory.
True to his word, the fan made plans to eat his hat live on his webcam: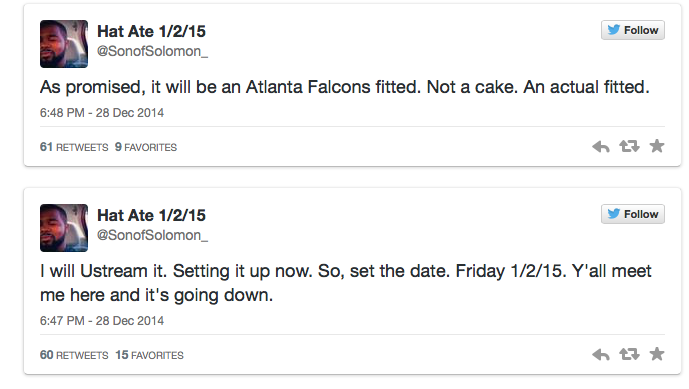 The Falcons fan did indeed pay up on his wager on Friday. Warning: Video contains NSFW language.