Now for the first time ever, Amazon is offering Atlantians a way to shop for groceries without ever leaving their apartments.
Introducing, AmazonFresh: an innovative service that allows fresh goods to be delivered with any of your Amazon orders. This can include vegetables, fruits, poultry, processed, seafood, pet supplies, beauty products, and household items.
This Internet-based retailer recently opened a 100,000 square foot distribution center in Duluth, GA, which will serve all of Atlanta and most of the metro area. 
The city can enjoy the simple same-day or next-day grocery deliveries that are partnered through the Local Market program.
Therefore, customers can select from various stores such as CalyRoad Creamery, Spotted Trotter, Susansnaps, and Alon's Bakery.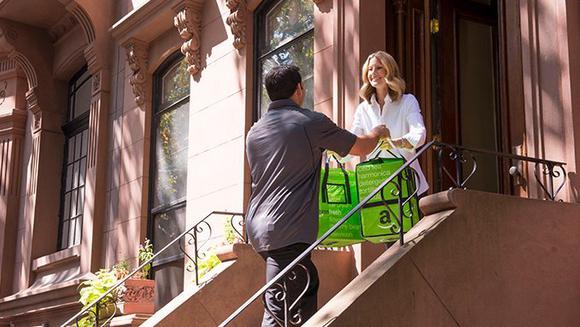 Membership is $14.99 a month. In addition, new Atlanta customers can open a 30-day free trial and receive $25 off their $75 order by entering in the promo code: FRESH25
Ultimately, the network of transportation and complex structure of the system boosts the fact that innovative technology is advancing. Busy workers who don't have time to grocery shop now can with the help of their smartphone. With a few taps, a delivery man will soon show up right at your doorsteps with ripe tomatoes, baked bread, and fine wine.
Thanksgiving shopping couldn't be easier this year!