Break the monotony of dining in at corporate chains and try something new at Delia's Chicken Sausage Stand. Founded by Delia Champion, the same entrepreneur that brought us The Flying Biscuit, Delia's Chicken Sausage Stand is one of Georgia's thriving small businesses and Atlanta's hidden gems.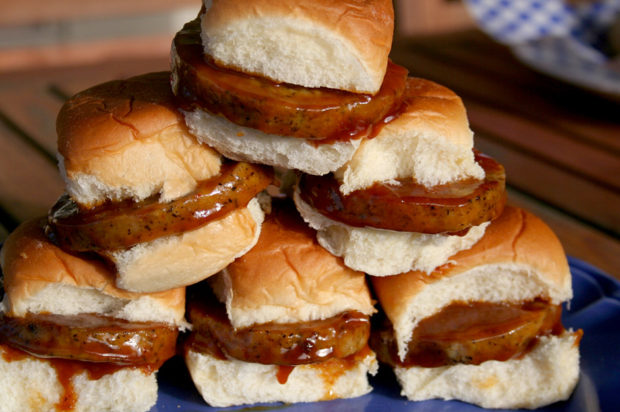 Champion established Delia's Chicken Sausage Stand in 2011 choosing East Atlanta as her premier location and later opened a second location in West Midtown. Both restaurants casually blend into their environment but stand out for their unique architecture. The flagship stand on Moreland Ave. heavily contrast it's neighboring fast food restaurants and is noticeably a mom and pop shop. In West Midtown, Delia's Chicken Sausage Stand is located at a primetime intersection right on the corner of Tech Parkway and Marietta Street. The second location is more spacious with an upstairs patio that offers a scenic view of the city.



Champion's original recipes make for some of the cities most creative cuisines. Her menu is extremely diverse offering breakfast, lunch and dinner items but more so for it's eclectic mix of ingredients. Imagine piecing together the most exquisite chicken sausage between Krispy Kreme donuts, Hawaiian roles, or turning that into a hoagie. Choose your favorite ingredients to compliment the substance of the meal from chili to coleslaw, pickled jalapeños, guacamole, sauerkraut and so much more. Delia's Chicken Sausage Stand uses locally sourced produced, offers vegan options, satisfies one's sweet tooth, spices taste buds and fulfills anyone's crave for Southern cooking.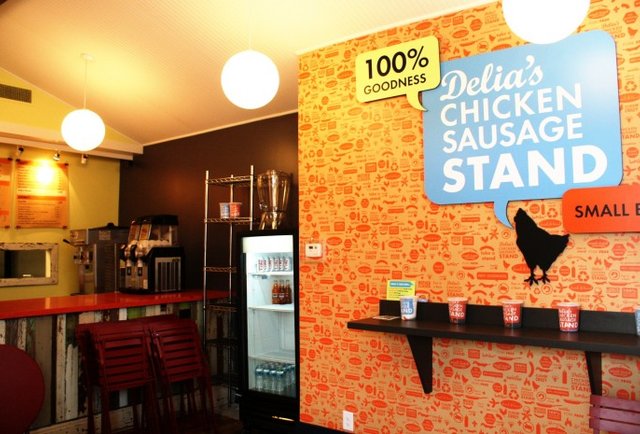 With names like "The Naked Slinger," "The Hot Mess," and our favorite "The Mother Clucker," picking through the menu is sure to be interesting. Regardless of what you chose, you can't go wrong with any item. At Delia's Chicken Sausage Stand, everything taste as good as it looks!