Spring time is here and Atlanta will soon see high temperatures and muggy weather combine their powers in the worst way possible. Being able to keep comfortable while still looking presentable is very important but Georgia's humid and unpredictable weather can easily make that a challenge. Some Georgians are blessed with sweat glands that just don't seem as active as the rest of ours and finding a way to keep dapper and cool just seems easy for them. For the rest of us, however, the heat gets to us and fashion can easily begin to suffer. But your friends here at GAFollowers are ready to help you fight back and look good while doing it.
If You Want to Look Good, You Should Smell Good Too
Let's start with the intangible part of fashion and style that seems to easily get forgotten. Smell. The smell of a man can easily influence the way his day will go. Having a pleasant fragrance is always important because you never know when you'll meet someone of importance. Also, there's nothing quite like meeting a man and being greeted by his pleasantly welcoming scent. Keeping deodorant and cologne in a travel bag readily available will prevent you from having smelly vibes. If you're in the market for upping your smell game, here are a few recommendations:
Keep the Sweat Stains Away
Sweat stains are a big turn off. With all these heat waves pounding down on us, it's hard to avoid perspiring in awkward places. To avoid looking like you just lost a water balloon fight, keeping a change of clothes in a travel bag or in the trunk of your car is an easy solution to change into something a little drier. Also, an old-fashioned trick is using baby powder on sweaty areas like your armpits to keep them nice and dry during very hot days.
A heavy variable in keeping cool on warm days is fabric. Fabric can make or break the comfortability of clothing during warm weather. There are two things that you want to consider when you are preparing yourself for high temperatures.
Direct exposure to sun.
A fabric that does not trap air.
The key here is wearing layers that provide shade your skin but also provide space between your skin and the actual fabric. In addition to that, wearing breathable fabric will allow airflow through your clothes to keep you even cooler.
Ditch the Backpack
Nothing's worse than walking around with your pockets full of all your necessities. Why not relieve your shorts/pants of the weight and utilize a bag instead? There are many unisex totes and casual travel bags that will allow any man to carry his spring essentials with him. Bags made of fabric such as leather is classic and timeless. Something about a man with a sturdy leather bag screams sophistication. In your bag, you can carry things like deodorant, cologne, a change of clothes, your phone charger, and so much more!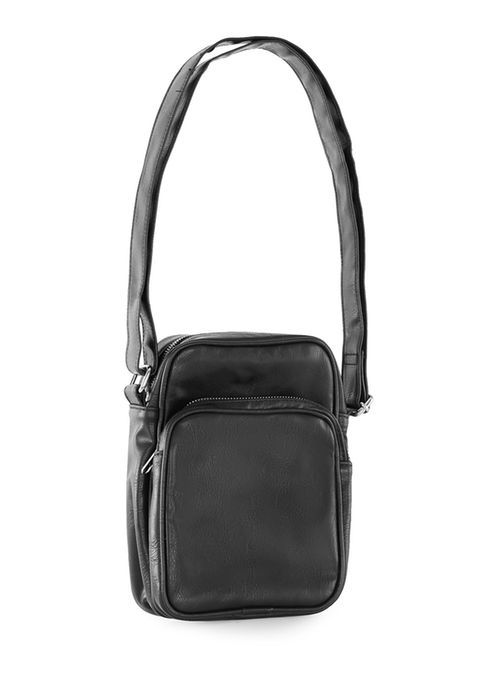 Leather bags like the one you see above are very trendy mainly because of the fabric. Leather or faux leather add a sense of sophistication to any look. Also, the size of he bag is very important. You don't want to lug around a bulky, heavy bag. Instead, something light and compact does the trick just fine.
Check the Forecast Before Stepping Out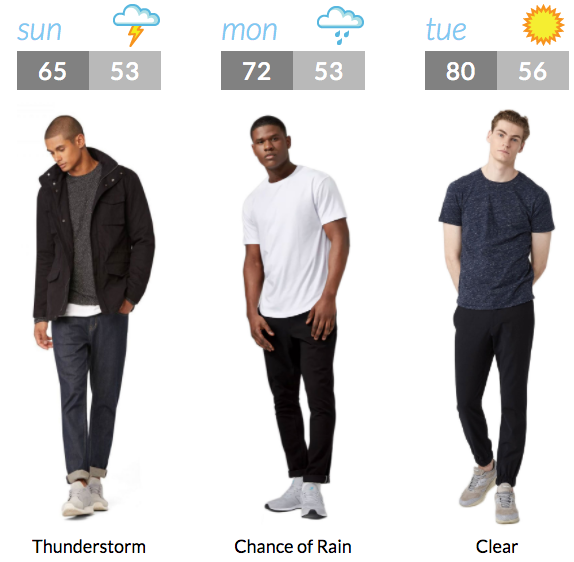 Checking the weather app before leaving your humble abode is essential, especially in Georgia, but the weather app doesn't always seem to know everything. Instead of using that built-in weather app on your iPhone, head over to dailydressme.com to get a full rundown of the week's weather and fashion recommendations for each day. Georgia weather is known for fluctuating between 2-3 different weather types in a single day and it is imperative to be prepared for them. The worst feeling is when you wear sandals for a beautiful warm day that turns into a thunderstorm out of no where and then your feet are soaking wet.