One of the fastest casual dining concepts in the nation is coming to Georgia! Established in 1992, Metro Diner is mostly known for their warm, welcoming service, large portion sizes and indulgent comfort food with flair at a great value offering all-day breakfast, lunch and dinner.
Metro Diner is opening its first Georgia location on October 25 at 880 Holcomb Bridge Road in Roswell. The menu of diner classics will make everyone's favorites even more loved. All-day breakfast, lunch and dinner are designed to indulge the taste buds with new twists on traditional dishes made-from-scratch. Friends and neighbors have been coming to Metro Diner for over 25 years to enjoy a hot cup of coffee, award-winning food and friendly conversation.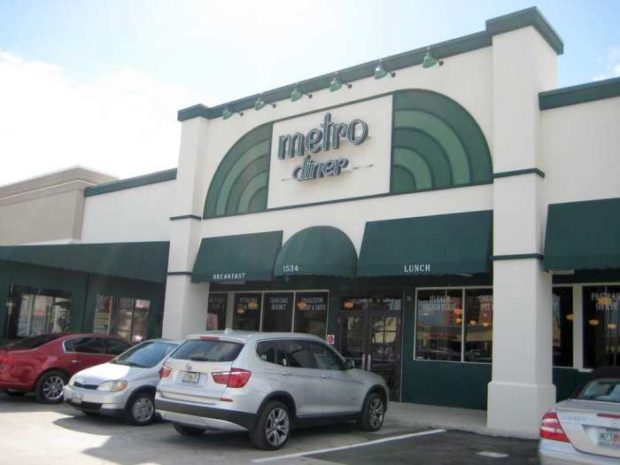 "Guests feel at home when they come to Metro Diner because we welcome them as if they are coming to our own house," says Metro Diner founder and chef Mark Davoli. "Neighborhood diners across America are a go-to spot, and we are looking forward to being that diner for the Roswell community."
Being creative with food, Davoli makes sure that guests don't have to go far to discover new delicious dishes by featuring daily blackboard specials. The diner prides itself on quality ingredients and a scratch kitchen where they make their own sauces, soups and compotes. In addition, Metro Diner hand cuts their home fries and cracks fresh eggs daily. From its Fried Chicken and Waffles topped with house-made strawberry butter and signature sweet and spicy sauce, to its Charleston Shrimp & Grits, the large portion sizes enable every guest to enjoy a delicious meal at a great value, with most dishes priced under $15.