The New Year is quickly approaching, which means people will soon be stepping out covered in glitter to bring in 2017. Maybe going to a club full of loud people isn't your idea of a good time. Maybe you don't want to strap on heels and brave the cold to watch the peach drop. There's nothing wrong with not wanting a typical New Year's Eve because Atlanta's got your back. Here are some alternative ways to celebrate New Year's Eve, no noise makers or glitter required.
Bonfire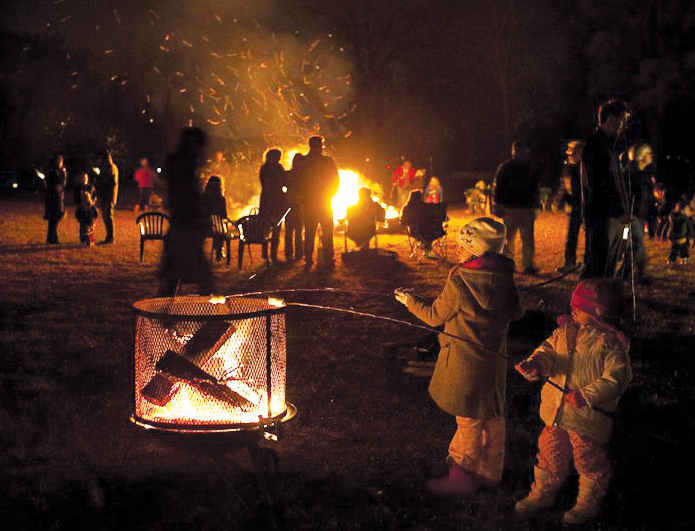 We can all agree that 2016 was not the best year. There's no better way to rid yourself of bad memories than with fire. You can burn his stuff, burn her stuff, or burn your own stuff. Write the things you want to let go of on a piece of paper and then set it ablaze.
Vision Board Party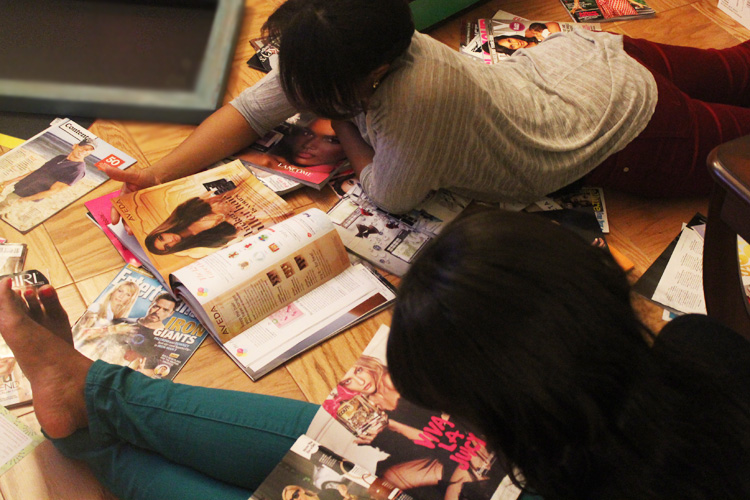 Grab a group of friends and some art supplies and throw a vision board party! Let your creative juices flow as you plan out your goals for the New Year. Cut out pictures from magazines or print out images online to create your perfect vision for the new you in 2017.
Callaway Gardens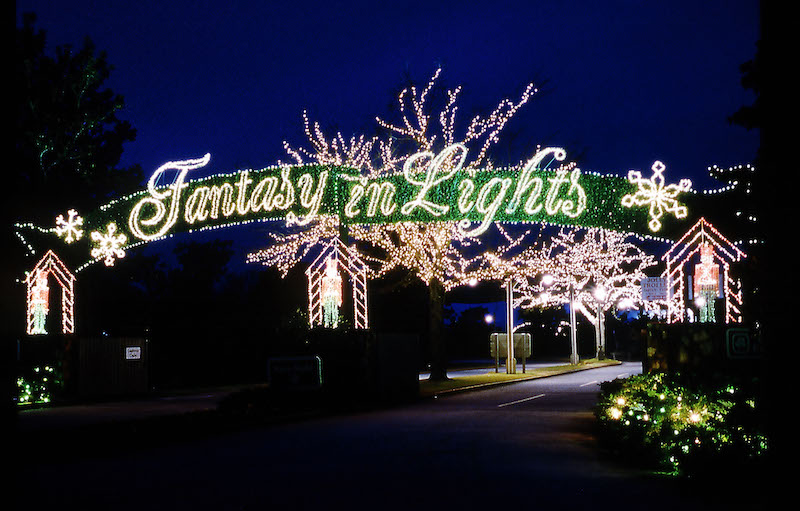 Get into some family fun this New Year's Eve at Callaway Gardens. The gates open at 6 p.m. and you can you drive through their amazing light show Fantasy In Lights. At 7 p.m. Brandon Holden and The Final Answer Band will be performing live! Then just before midnight they'll countdown to 2017 and begin the New Year with fireworks. Food and drinks will be available and you can purchase tickets online.
Savannah Riverboat Cruise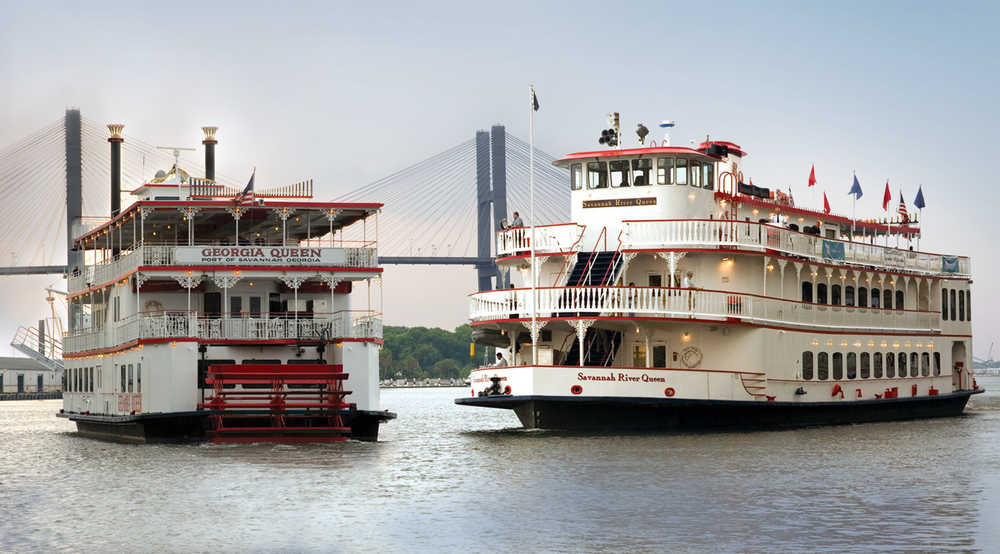 All aboard the Savannah Riverboat cruise this New Year's Eve. The party cruise boards at 8:30 p.m. and sails from 9:30 p.m. to 12:30 a.m. The evening includes hors d'oeuvres, entertainment, party favors, midnight Champagne toast and cash bar. Tickets are $79.95 for ages 21 and older. There will also be a gala cruise that also boards at 8:30 p.m. and will sail from 9:30 p.m. to 12:30 a.m. This cruise includes hors d'oeuvres, surf and turf buffet, live entertainment, party favors, bottle of house wine or champagne (per couple) and cash bar. Formal cocktail attire encouraged for gala cruise. Tickets are $199 for ages 21 and older. Reservations are required and can be made at savannahriverboat.com or 912-232-6404.
Yoga Celebration
Savannah Power Yoga will be hosting an evening of yoga and meditation. From 10:30 p.m. to 12:30 a.m. relax and reflect on 2016 and create mindful intentions for 2017. After an all-levels practice, a fire ceremony will begin to burn off the old and make space for the new. All you need for this night is a pen and a journal. Make sure to dress in layers and tickets are $35. Register at savannahpoweryoga.com.
Tybee Firework Display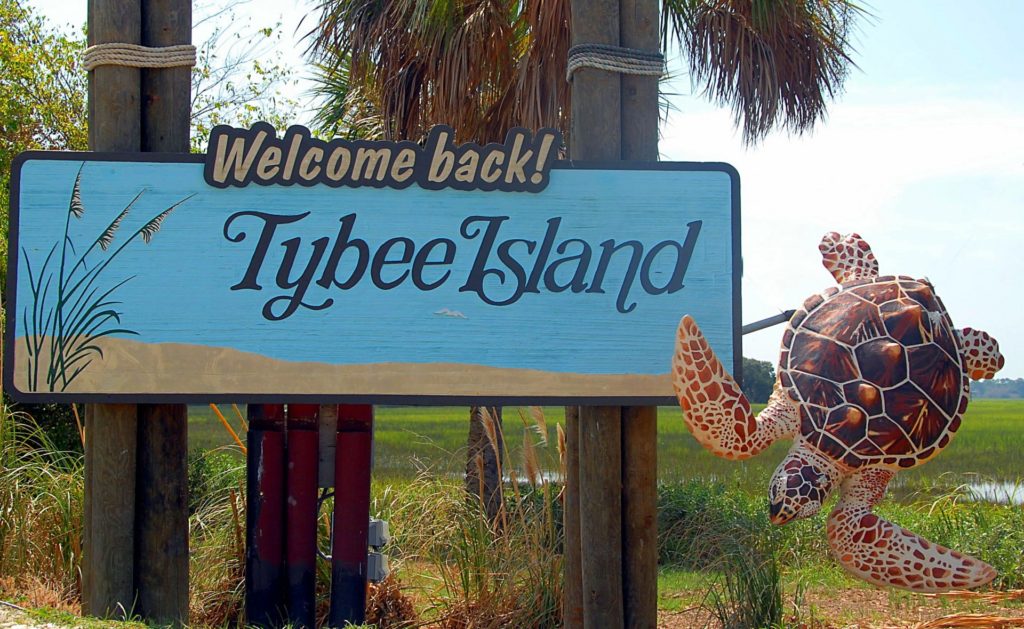 Enjoy a fireworks show with your toes in the sand at Tybee Island. While the show can be seen from beachfront restaurants and the Walter W. Parker Pier, grab a blanket and a beach chair and watch the show from the beach. The show starts at midnight!
Stamp Out Poverty 5k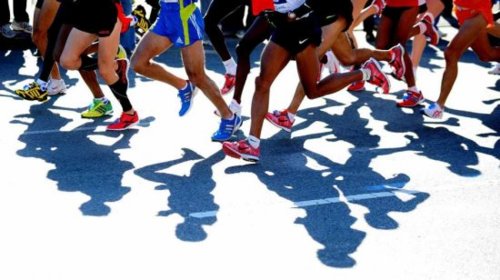 Spend your New Year's Eve giving back and participate in Charity Benevolent Fund 5th Annual Stamp Out Poverty 5k Run/Walk. This event will take place at Grant Park in Atlanta. Check in begins at 9 a.m. and the race begins at 10 a.m. All of the profits go to Charity Benevolent Fund which works to help the 700,000 people living in poverty in Metro Atlanta. Register at mycbf.org.
Lake Lanier
Lake Lanier is hosting multiple events this New Year's Eve. Grab a date and enjoy their New Year's Eve Dinner at only $120 a couple. Another event there hosting is Winter Adventure, treat yourself to family fun from 11:30 a.m. to 11 p.m. Last you can ride through there seven miles of magical lights every day from 5 p.m. until 10 p.m. Get more information on their website.
Balloon Drop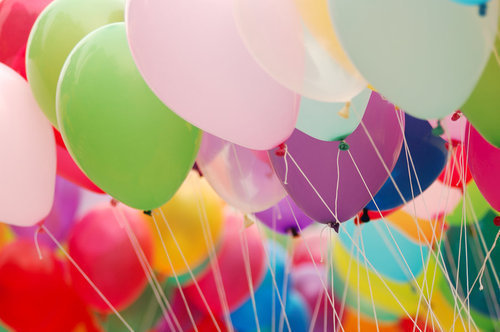 If you're looking for kid friendly fun head to The Children's Museum of Atlanta and LEGOLAND Discovery Center at noon as they host a balloon drop.
New Years At Topgolf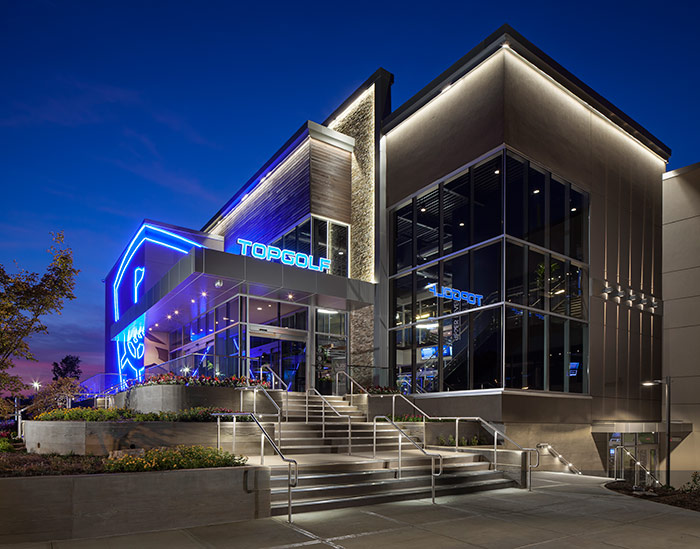 Topgolf is an incredible amount of fun any time of the year and it can be a particularly fun way to bring in the new year. Grab some friends, practice your swing and be sure to laugh it up together as you welcome 2017 in with good vibes at Topgolf. You can purchase packages here. 
So if partying isn't your thing, know that Georgia has more than to offer than crowded rooms and loud music for New Year's Eve. Hopefully these suggestions have put your mind at ease about your New Year's Eve plans.
This is going to be your year so start it off your way.