It is no secret that Marvel has made Georgia it's new HQ when it comes to filming their wildly successful movies. Ant-Man was a success, Captain America: Civil War recently passed $1B at the box office, Guardians of the Galaxy Vol. 2 is currently filming here and Black Panther + Infinity War Parts 1 & 2 will begin filming here in the next few months. If that wasn't a mouth watering list of superhero films, you can add the recently acquired Spider-Man to the list!
The highly anticipated Spider-Man: Homecoming has officially begun production here in Atlanta. Tammy Smith remains in charge of casting and she is looking for more background/featured actors.
Producers are looking for physically fit men and women, of all ethnicities, with real police/military experience. They are also looking for a man or woman with acting experience to play a teacher. Lastly, they welcome students to still submit to their previous casting call that is linked above. Filming will begin June 20th. If you think you fit the bill or for more information on the casting call, check below! GOOD LUCK!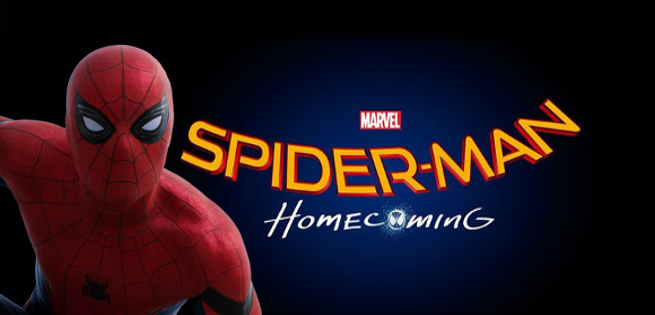 Spider-Man: Homecoming Open Casting Call
"Summer of George!"
We need Military and/or Police with REAL EXPERIENCE
– men and women – Physically Fit
– ages 21 to 55
– all ethnicities
****************************************************************************
CASTING for a MAN or WOMAN
to be a featured TEACHER
– AGES 30 to 60,
– All ethnicities
– MUST have acting experience (higher rate)
—————————————————————————————–
————————–IMPORTANT NOTES———————————-
.
**This will work on Wed 6/22 – AND- Wed 6/29, BOTH DATES
*** must be selected ASAP
.
Pay rates – $100 for 8 hrs with OT after that
.
Submissions must be in by tomorrow morning (Mon morning!)
—————————————————————————-
PLEASE SUBMIT TO: SoGextras@tscasting.com
and put "FEATURED TEACHER" in the subject line
—————————————————————————-
PLEASE INCLUDE THE FOLLOWING PHOTOS:
CURRENT, CLEAR, PHOTOS !!!
(one of from shoulders up and one from the knees up)
**PLEASE**
– make sure you include GOOD current photos looking the part, good light, clear/not blurry, etc..
– have someone else take the pictures! No Selfies that we can see your cell phone in or at weird angles.
—————————————————————————-
Then please List the following:
First and Last NAME
PHONE NUMBER (s)
CITY & STATE where you live (where you will be coming from!)
Email address
AGE
Height
Weight
Sizes:
Women: Dress, bust/bra/cup, waist, pants, shoe
Men: Jacket/Coat, collar, sleeve, waist, inseam, shoe
-AND-
List your Acting experience and/or attach an ACTING resume in
theater, film, commercials etc…
.
—————————————————————————-
You MUST be LOCAL to the GREATER ATLANTA, GEORGIA AREA (or willing to work as a local hire)
—————————————————————————-