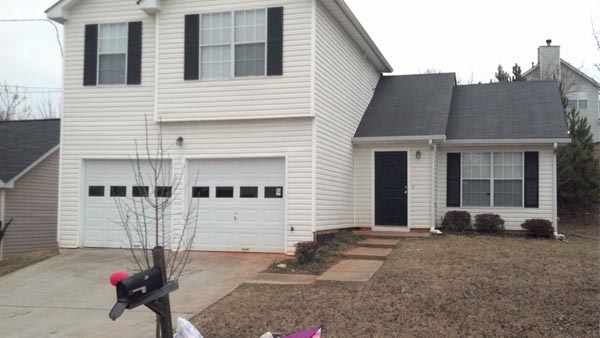 Three teens are recovering after a late night shooting in DeKalb County early Sunday morning.
Witnesses said a fight broke out at a party on Creekside Place and it turned into a shootout with multiple guns and multiple shots.
The victims were a 16-year-old boy, a 16-year-old girl, and a 19-year-old man. All suffered non-life-threatening injuries.
As for the shooters, police have not made any arrests.
Neighbors in this area are calling it a terrifying shootout, and it wasn't just with a few shots. Five houses were hit by bullets, and some of them even went inside.
One resident, who didn't want to be identified, said it had to be around 50 to 60 rounds.
"It was to the point where they stopped shooting for a second and then they just let go again. They were just shooting everywhere. We literally had to get down in our own house," said Tamika Bledson, who lives two doors down and across the street from where the party was.
And it's a good thing they did, because her house was hit three times, and she said one bullet went through the wall and right through her living room.
"We could have been walking right here and like an officer said, it would have pierced something up in here. Luckily we were all upstairs," said Bledson.
Because of that, the only victim in the house was a box of oatmeal.
Her neighbor across the street had three bullets go through her garage which flattened a few of her car's tires.
"With the amount of bullets that were shot, it's just amazing that it was only three kids that got hurt," said the resident.
Witnesses said a shooting like this is extremely rare for a neighborhood they said is normally quiet.
By Jocelyn Connell
By Greg Dingrando