There isn't another meal that is more tenaciously regional than BBQ. Atlanta is one of the most rewarding places in the country for food lovers to road trip. Here's the best BBQ that Atlanta has to offer, take a trip to one of these places and you can't go wrong.
1. Fox Brothers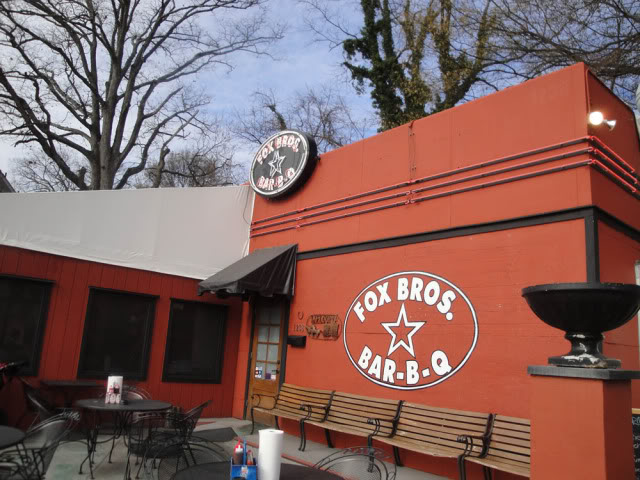 Intown near Little 5 Points. Beef ribs, beef tenderloin and turkey are specials worth chasing, there's only one style of sauce here. Don't want to spend time trying to find a hole in the wall? Go straight to the top and see what the hype is about.
"This is definitely a place worth visiting for the food and setting, but I still vote Heirloom Market as the best BBQ joint in Atlanta." – Lauren B.
1238 DeKalb Ave NE 
Atlanta, GA 
2. Daddy D'z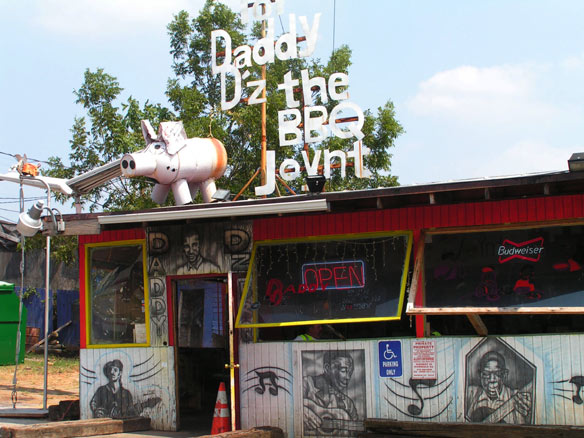 Don't be confused by Daddy D'z appearance, this place is just east of downtown on Memorial Dr and is definitely one of the best in town.
"Need ribs? Do not go anywhere else in Atlanta. Wow. Gritty environs, wait staff who genuinely care about feeding you, and the best ribs for me so far in life!" – Mary M
1811 Piedmont Rd. NE 
Atlanta, GA 
3.  Fatt Matts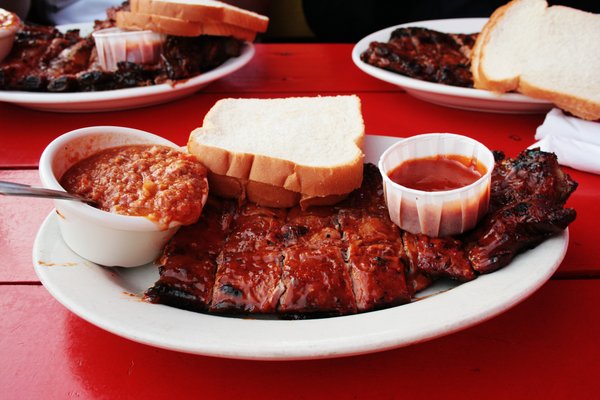 You come to this place for the ribs and on that front Fat Matt's cannot be beat.
"Ribs were very tasty, as well as the beans they were nice and sweet. Customer service was excellent. Even though there was a bit of a big line." – Jordan R.
1811 Piedmont Rd. NE 
Atlanta, GA 
4. 
Community BBQ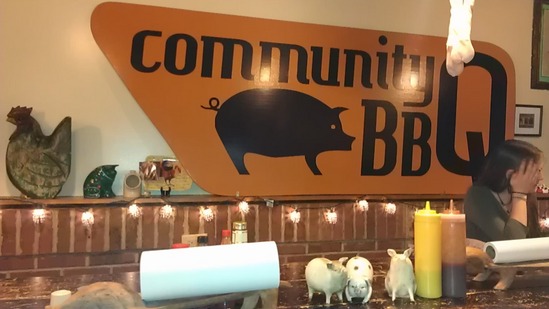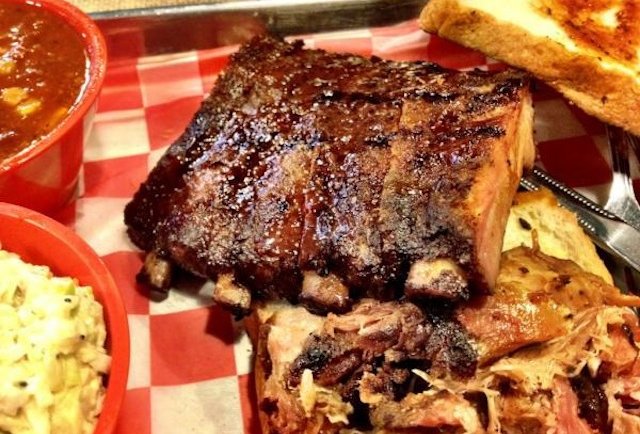 I-285 near I-75. Very tiny, but worth it. Four sauces, including a Korean influenced one. A wide variety of sausages.
"The BBQ pork is wonderful — the sauce is incredible. I would come here if all they had was beans — very tasty!!" – Kevin T.
"I shall return & would definitely recommend this place to anyone craving BBQ." – Allison S.
1361 Clairmont Rd
Decatur, GA 30033
5. 
Pig 'n Chik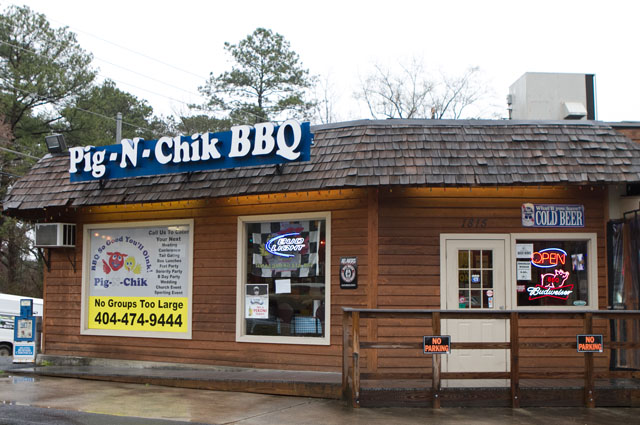 For a place with multiple locations and for a place that is not out in the sticks where you may usually expect to find good BBQ, this place is tough to beat.
"My favorite BBQ place in Atlanta. Good smokey pork, great sauce. All the things that make a good BBQ good come together at Pig N Chik." – Joel M
5071 Peachtree Industrial Blvd
Atlanta, GA
6. 
Heirloom Market BBQ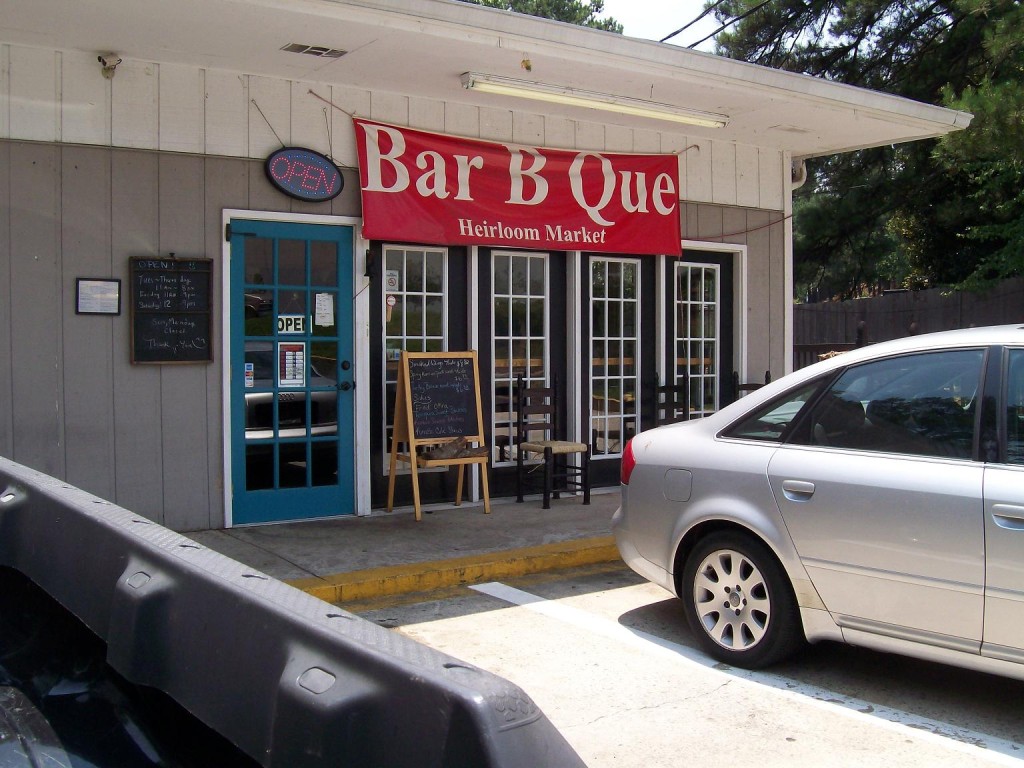 Heirloom BBQ is definitely a hidden gem. The Korean BBQ spot, hidden next to a supermarket in Atlanta, turns out amazing brisket, ribs and so much more.
"This place is great. The Texas BBQ with the Korean touch is great. Can't wait to get back to Atlanta for this BBQ" – Ru D.
2243 Akers Mill Rd
Atlanta, GA
7. 
Williamson Bros.
 A little north of Atlanta, but I couldn't leave this place out. As soon as you get out of your car you'll enjoy the smell. You know you've made it to a real Barbecue establishment.
"WOW.  Talking about amazing sauce.  Its not to sweet or to spicy.  It has the perfect blend and it is great on anything." – Rob M.
"Ribs are fall off the bone great." – Joel S.
1425 Roswell Rd
Marietta, GA
 'Like' us on Facebook please!