On April, 16th 2014, the MLS announced that Atlanta and the Falcons Owner, Arthur Blank, will be awarded with the 22nd expansion franchise and will join the league in 2017. Here are 7 reasons why you should be excited for the new MLS franchise in Atlanta.
1. New team, new stadium.
Face it, we all like brand new, shiny things. It's in our human nature. The Georgia Dome has been in our lives since 1992. Hate to see it go, but can't wait to move into our new home.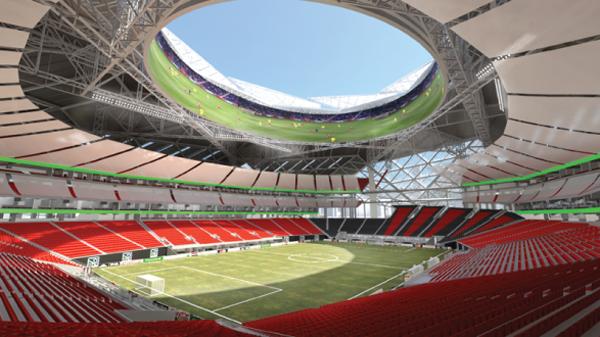 2. Big Marquee Events.
Adding a new stadium will bring big marquee events to Atlanta. Super Bowl, World Cup, NCAA BCS Football Playoff etc. And what do big marquee events bring in? That's right. More Money.
3. Soccer fans in the South have a local team to root for.
Yes, the English Premier League is the almighty product for the world in soccer but it give us someone locally to cheer for! We have had soccer teams that have came and gone as a part of other smaller leagues. But now we got our own MLS franchise. This will bring fans in the Southeastern states together to cheer on the "Capital of the South" team.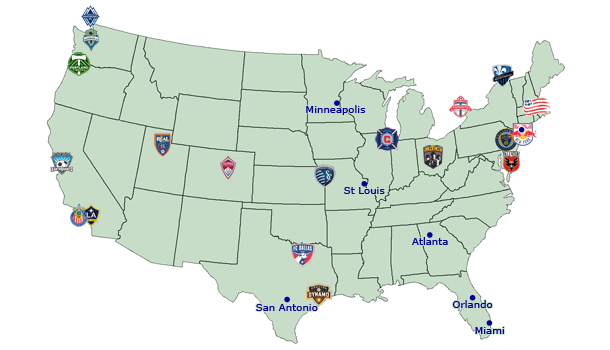 4. Growth of soccer in the United States
Bringing in a new MLS team is showing growth in the US. Even though we live in a region where people live and breathe football, over 68,000 futbol fans came to watch the Mexico vs. Nigeria friendly match in March.
5. Fresh new gear
Think of how those ATL jerseys will look! Arthur Blank wants to keep the "Atlanta" colors of Red, Black, and White. That will go with just about anything!
6. Meeting Local Soccer Stars
Atlanta has produced some big MLS and National Team players. Imagine cheering on your local superstars such as Ricardo Clark (Jonesboro), Sean Johnson (Liburn),  Kelley O'Hara (Fayetteville), Jack McInerney (Alpharetta), Josh Wolff (Stone Mountain) and Clint Mathis (Conyers) at your home games!
7. International audience
We all know that Atlanta is a melting pot of different races and nationalities. Everyone with a common interest in soccer will gather for the games and events.
Please "like" us on FB! Help us reach 10,000 likes!