What better way to celebrate Labor Day with a nice drink on your day off? Atlanta is always a fun city when Labor Day rolls around, so much that this year MARTA is offering FREE rides to everyone who doesn't want to drink and drive. If you plan on coming to Atlanta for Labor Day here are great destinations for you to get your sip on. Be safe & I'll see you in the city!

1. H Harper Station
H Harper Station will always be in discussion as one of the best places in Atlanta for a cocktail. Simply because the cocktails taste great and they're priced at a very reasonable amount. Undeniably, H Harper is listed as one of the top bars in the south each and every year. Go find out why!

2. Argosy
Normally I don't frequent in the East Atlanta Village area but recently I found myself at Argosy and I was quite impressed. The interior design is different from your typical bar but that's what makes this place really cool. The drink menu here is almost 6 pages, 5 being beer selections, 1 being cocktails

3. Katana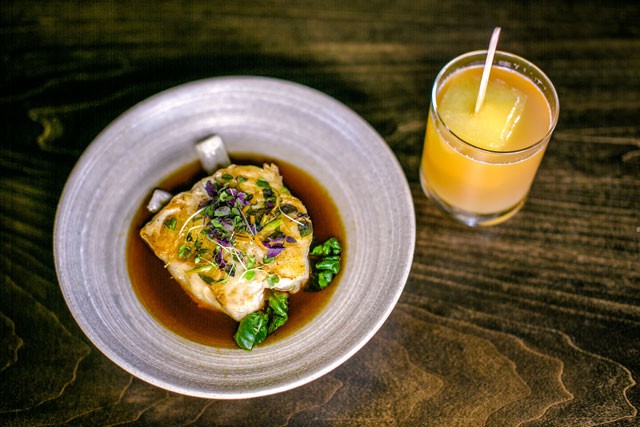 We're big fans of Katana, we actually reviewed the restaurant awhile back. Not only is their sushi awesome, their cocktails are too! Check them out if you're in the Buckhead area.

4. Paper Plane
Downtown Decatur is home to some great bars and Paper Planes takes their drinks pretty serious. The atmosphere is col and relaxed, plus, all of their cocktails are hand-crafted and their menu changes frequently which keeps things interesting.

5. The Pinewood

You MUST try their whiskey based cocktails because they are really amazing! Every Wednesday, all the whiskey cocktails at Pinewood are half off, bringing the price down to around $5-6. "But I don't like whiskey," you may be saying to yourself. Well, you've never had a whiskey cocktail at the Pinewood, I would reply.

6. Kimball House
Another gem in Downtown Decatur, Kimball's House! The cocktails are all creative and tasty. If you can't find something you like, they are ready to hear what you enjoy and make something to fit your tastes.

7. Top Flr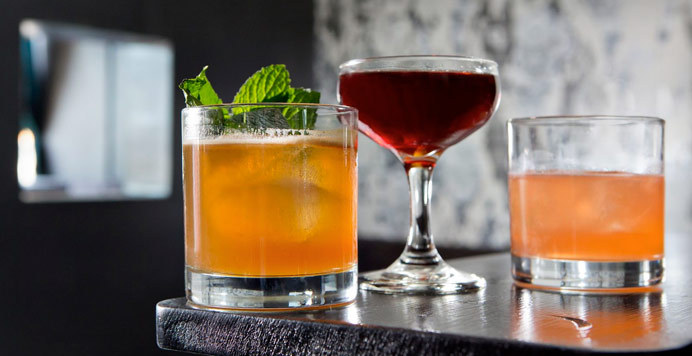 I always tell my friends about Top Flr when they're in town. All of their cocktails are creative and delicious and they even offer fresh juice cocktails in case you want some antioxidants with your buzz.

8. Leon's
This place is always mentioned for best places to drunk cocktails in Atlanta. The cocktails are always top notch and creative. Many of the ingredients are fresh. People have noted Leon's actually juicing a cucumber for one cocktails. Definitely have to check this place out!
"Like" us on Facebook!
Help us reach 40,000!