Playing golf is a great way to relax and spend some time outdoors. If you're new to playing or just want to improve your game so that your buddies start begging you for around instead of the other way around, there are ways to go about it. The key is learning as much as possible from experts before you hit the course next time. Here are some of the best expert tips on how to improve your golf game.
Practice
You can watch videos and read articles all day, but the number one way to get better at golf is by playing it. Time spent on the driving range won't do much for you if you don't spend time on a course as well. Practice makes perfect, so even if you're a beginner who sucks at golf, put in those hours and master your game over time. The more you play, the more opportunities you'll have to improve your swing technique and accuracy.

Talk To Other Golfers
If you really want to know how to become good at golf, speak with other people who are good at it. They can give advice that may not be available from reading or watching videos online. Some of them may even have tips and tricks about the best courses to play at, how they achieved their ideal swing technique and how they improved their game.

Work On Your Golf Shot Strategy
To score lower, you need to ensure that each stroke is accurate and powerful so that you can get to the hole in as few strokes as possible. This is why you must shape your golf shot with the right strategy. Some people just slog it out while others are too cautious and end up with worse scores after weighing all their options before making a move. The latter strategy ends up costing you valuable time, so practice striking the ball quickly but powerfully enough to win the game.

Improve Your Grip
The grip is a crucial part of your full swing. Make sure you have a comfortable but firm grip on the club before starting your backswing. If you're struggling with this step, talk to an expert for more information on how to improve it so that you can get rid of bad habits that might be affecting your scorecard.

Increase Flexibility
Think about all the muscles involved in playing golf, from gripping the club tightly to keeping yourself still while waiting to hit, letting go when swinging, and then holding that position after hitting. To increase flexibility and reduce muscle strain, consider doing a few exercises before going to the driving range. Yoga is great for golfers because it stretches and flexes each muscle that's involved in play while calming your mind.

Analyze Your Own Game
Take a video of yourself at different stages during your swing, such as when you're setting up for an approach or hitting off the tee box. You'll be able to see what you're doing wrong more easily this way, rather than just trying to gauge it based on your scorecard. Once you have the video, compare your movements with some of the classic swings online and see where you can improve.

Work on Accuracy And Distance
In order to be a good golfer, you need to have accuracy and distance. Before hitting the course or the practice tee, try different techniques with your swing to see which one works best for you. If you're new at this game, start by using a shorter club so that you can perfect your swing without worrying about dealing with long distances and wind resistance issues just yet. Once you've mastered those short shots, move up to longer ones and hit away!

Practice Different Distances And Angles
If you're struggling with distance, consider how much power to put into your swing. Golfers like Tiger Woods can get that ball really flying, and all it takes is a lot of practice. If you have trouble making those long shots on the course or in the practice area, try hitting off the grass instead of the aeration mats. Lastly, pay attention to which angles work best for you to hit from. The more angles you master, the more chances you'll have of being accurate and nailing that hole-in-one!

Set Goals
You should set goals for yourself based on improving one aspect of your game at a time. Whether it's mastering an approach shot or perfecting a full swing technique that makes you consistently better than 90 percent of players out there, setting reasonable goals gives you something to work towards as well as a marker to measure your improvement.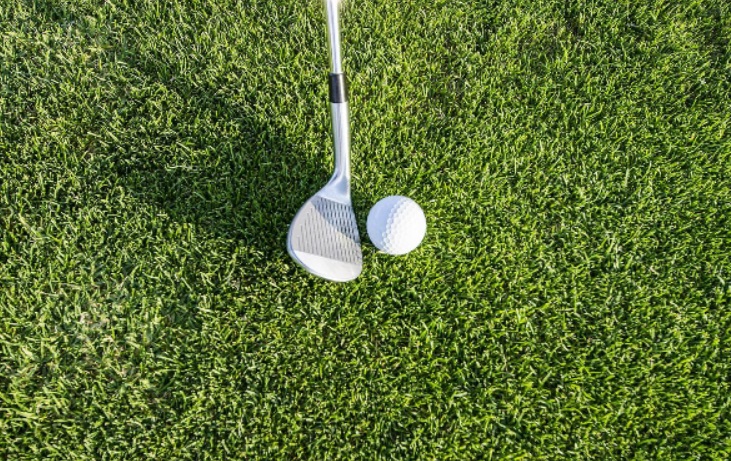 Golf is a sport enjoyed by people of all ages. Practicing these tips can help you improve your game and lower your score. The best advice is to take it slow. Keep your goals reasonable and work on improving one aspect of your game at a time to ensure consistent results in the long run. You'll make fewer mistakes and play better as you learn more about the sport, so keep messing around with different techniques until you've got them all under control.