Georgia's favorite, Gucci Mane is coming home in September! @jamisonnealy pic.twitter.com/V6NuekKK25

— Everything Georgia (@GAFollowers) February 21, 2016
Georgia's own, Gucci Mane is still locked up in Terre Haute, Indiana. Yesterday, (Feb 14th) Gucci Mane's release date was moved up from March 2017 to September 2016 and it's completely official.
Reports from Gucci's record label 1017 earlier this year indicated that Guwop was going to get out in March of 2016, but they were later debunked.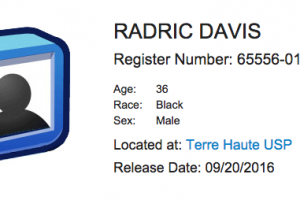 Gucci was charged with possession of a firearm in May of 2014 and plead guilty in order to get a reduced sentence. Since being in jail he's released a ton of mixtapes, helping to feed the streets that revere him so. In 2014 alone he released over twelve projects and netted some $1.3 million from behind bars. Artists like Young Thug and 21 Savage have rallied behind Gucci as he's risen to icon status across the South.


It's official. Bureau of Prisons has bumped up Gucci Mane's release date from March 2017 to September 2016. pic.twitter.com/MxSA7GKAjk

— nmb (@Neil_MB) February 15, 2016
Read more on XXLmag.com