Two Kennesaw State students have been working all semester to develop a new kind of go-kart for Andretti's Racing based here in Georgia.
Greg Newman and Jonathan Beck have created a new go-kart that will be used by disabled people who can't use their legs. By both being members of KSU Motorsports team, they've learned to develop go-karts with acceleration and braking systems that are controlled by hand instead of foot. This style of braking system will also be able to switch from hand controlled to foot.
The two were asked to build their new type of go-kart for Andretti's Indoor Karting in Marietta. They plan on providing a prototype to Andretti's by the end of this month.
---
Related:
---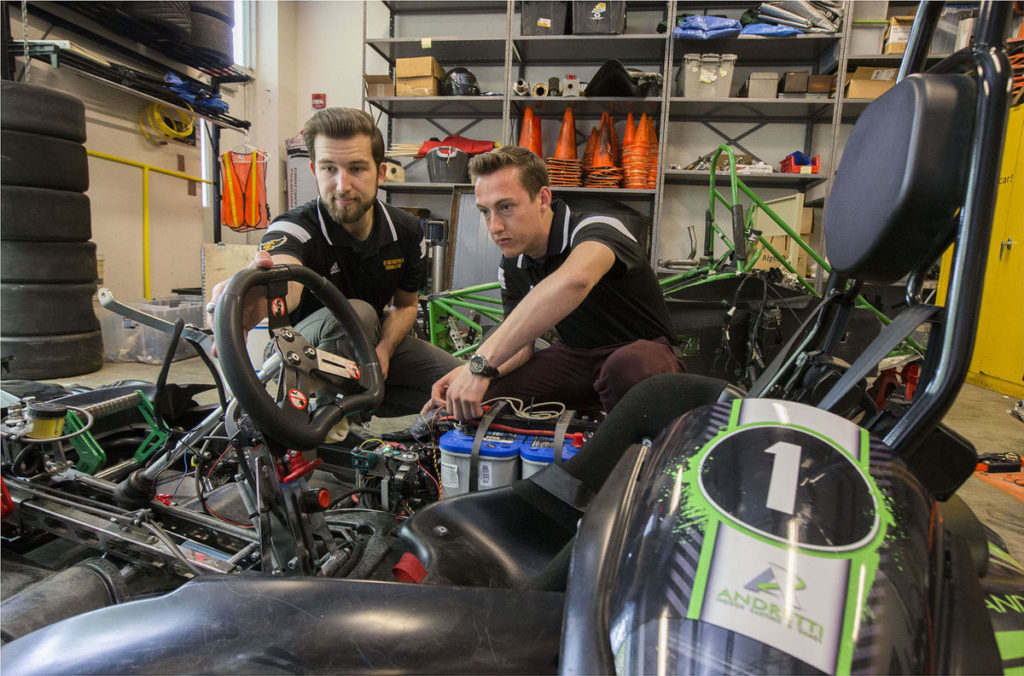 What are your thoughts? Leave a comment below?