The Falcons are in the Super Bowl, so we felt it only appropriate that this month's peach should be a Falcons Cheerleader! The #RiseUp Edition
Meet January's peach, Danielle Sturkie: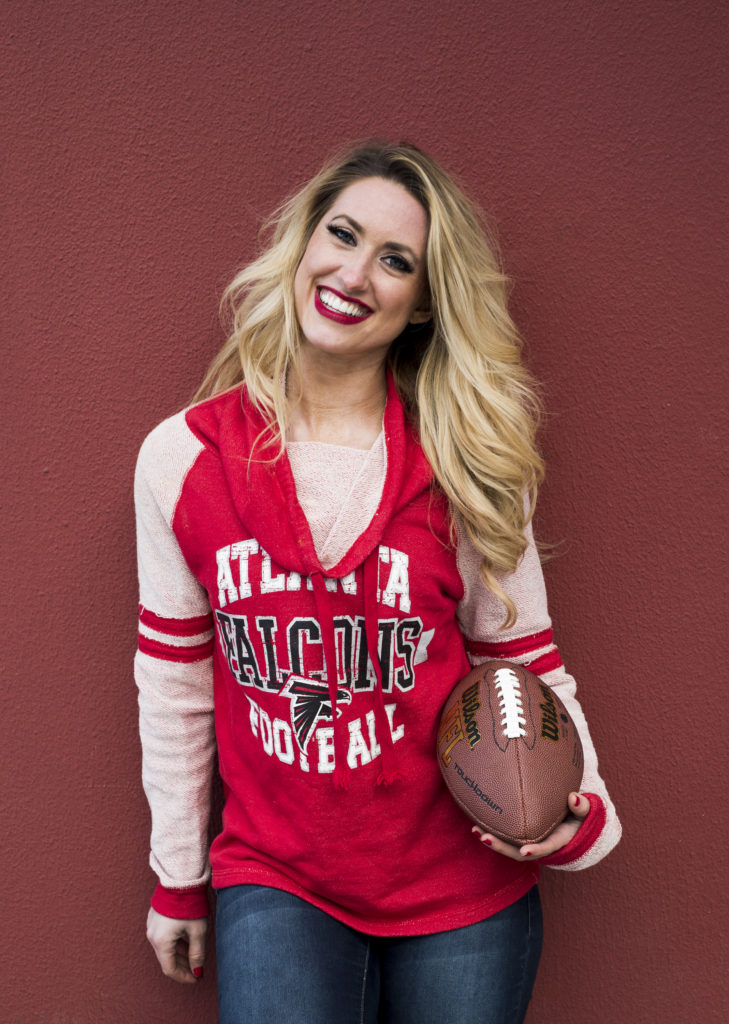 Born Brunswick, Danielle went on to earn her undergrad from the University of Georgia and a masters from Georgia State College, both in social work. While pursuing a career of philanthropy and possibly soon founding a non-profit, Danielle put over a decade of dancing back to work in 2016 as a rookie on the Falcon's cheerleading squad. What a year to join, cheering our Falcons to their first Super Bowl since the mid-90s! She won't admit it, but clearly Danielle has brought an X factor to the cheerleading squad.
We had the chance to catch up with Danielle after the Falcon's rally this past Saturday, here's some of our favorites from the photoshoot with our peaches photographer Evan Carter: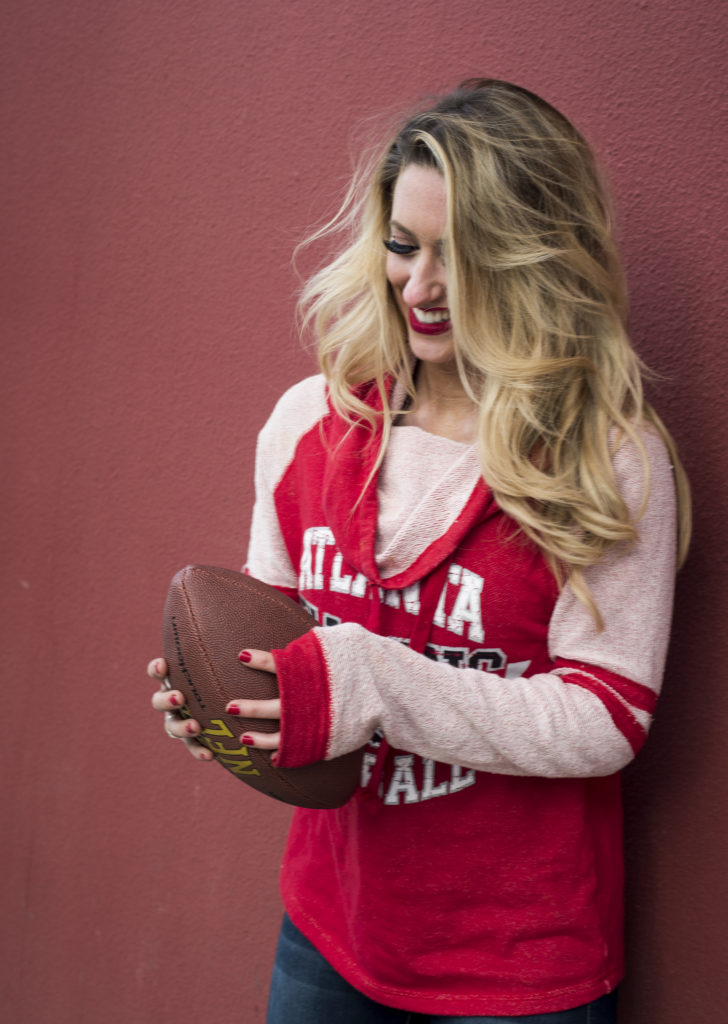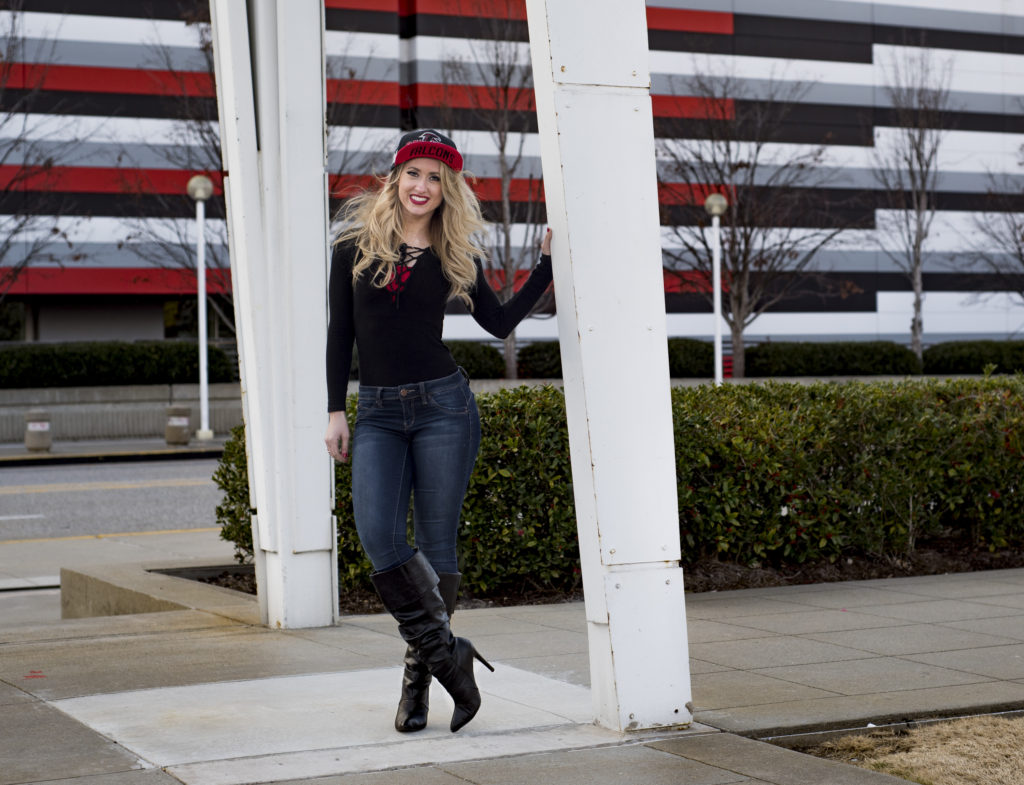 For the full shoot, check out here on Evan Carter Photography.




After the photoshoot, we went back to the office and got a quick interview: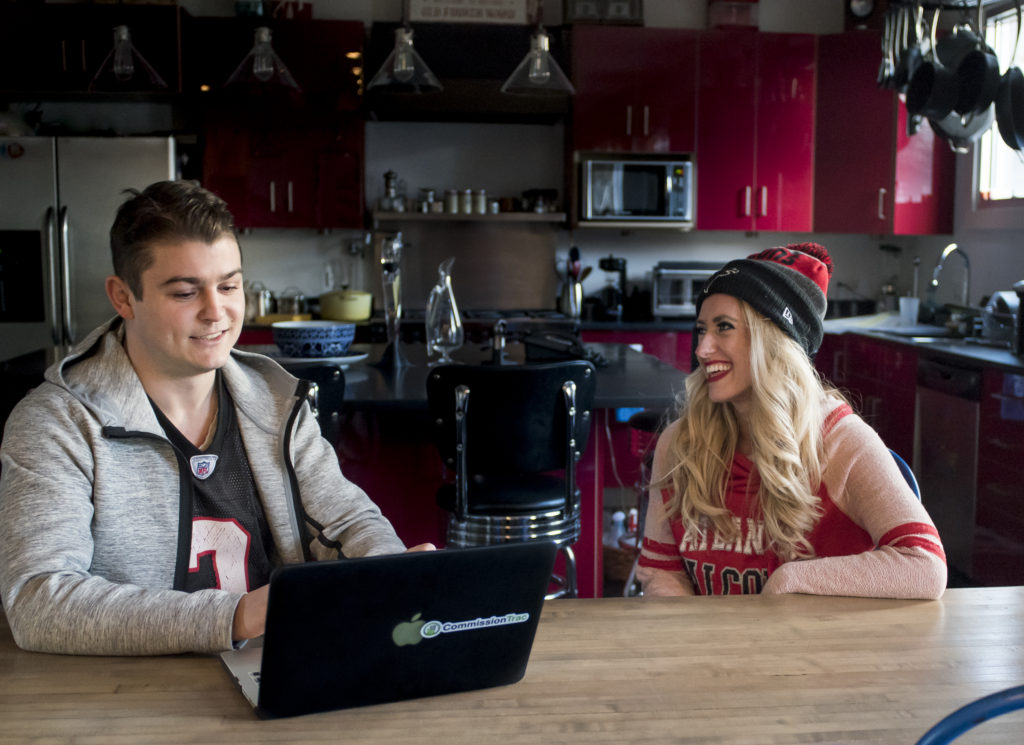 What's your favorite aspect of being a Falcon's cheerleader?
Am I allowed to say "everything?" I love getting to perform in front of thousands of hyped fans. I love getting to cheer on my favorite team on the sidelines. I love everything I get to do in the community with meeting fans and giving to give back. And I love the sisterhood of the team and the bond that we have.
Super Bowl LI: What's your prediction?
I don't want to jinx it, but the way our offense is set up….
Aside from pumping up our Falcons, are there any causes your passionate about?
With my background in social work, I've worked in a wide variety of nonprofits that I'm very passionate about. I'm probably most passionate about giving all children equal opportunities and helping them thrive. Some of my favorite nonprofits are Soccer In The Streets, Make-A-Wish, The American Cancer Society, and UNICEF.
How did you get involved in make-a-wish?
I started volunteering with Make-A-Wish this year and I can honestly say it's one of the best things I've ever done. I'm a Wish Granter so I get to meet with the wish child and their family to find out what the child's wish is. Getting to talk to them and bond with them is so special, and getting to see their wish come true for them makes my heart so happy. Not only does it really put life in perspective but it also just brings pure joy.
I saw JRAZZ on your Instagram, what's that all about?
I was in love with all of their cute workout clothes so I reached out to them. We connected and I got started as a brand rep! Use "DANIELLESTURKIE" for 15% off
What's next?
I am about to start a graduate Sports Philanthropy program with George Washington University (online program). I was trying to figure out a way to merge my passion for social work/nonprofits with sports and decided sports philanthropy would be the perfect mesh of the two. The end goal is to be the one who organizes the philanthropic efforts of sports teams/organizations/nonprofits.
Until February's Peach, you can keep up with Danielle on Instagram @DJSturkie