Early this morning (Tuesday) Georgia freshmen Julian Rochester and Chad Clay were arrested by Athens Clarke County police, according to the Macon Telegraph.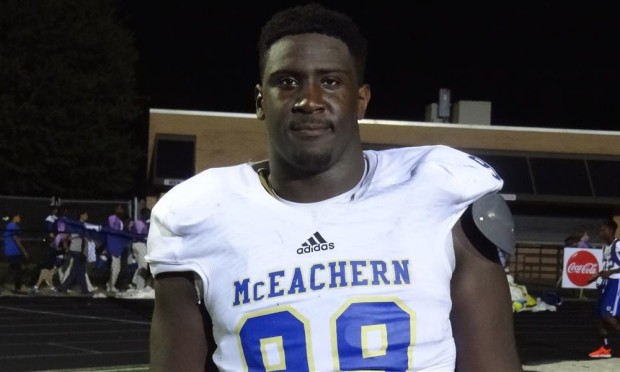 This marks the 3rd UGA football arrest in the last month.



They were both charged with felony counts, one involving possession of a weapon in a school zone and the other with criminal damage.
The weapons in question happen to be BB guns according to this tweet:
Georgia sends out email saying it was a BB gun that was involved in arrest of Chad Clay and Julian Rochester…..

— Anthony Dasher (@AnthonyDasher1) April 12, 2016
The story released by SaturdayDownSouth says they both remained in jail by the time the story hit the internet.
The weapons charge has been reported to given the disposition of, "no bond", while the criminal damage bond is set at $5,000 each.


Kirby Smart released a statement shortly after the situation:
"I'm disappointed with the poor judgment of Julian and Chad," head coach Kirby Smart said. "We expect full compliance with the policies of the University and of our football program from all our student-athletes.
"Information is still being gathered but they will be disciplined in an appropriate manner."
Rochester, a freshmen defensive lineman, is expected to make an immediate contribution to the Bulldogs this fall. Clay, a freshmen defensive back is believed to be Rochester's roommate.
Follow @GAFollowers on Instagram for more!