Over the course of several visits, we continue to make new experiences and meet great friends in Athens. From the time we hung out back stage with one of country music's rising stars Cory Smith, to pregames at apartments hosted by people we meet for the first time, every moment in Athens draws us closer to the city.
We never really know when we'll touch down but want to give special thanks and mentions to a few places, people, and products. And brag about how much fun we have of course!
Cloud
This slideshow requires JavaScript.
Regardless the reason for our visit to Athens, we always make a stop at the bar Cloud. To us, Cloud is like that friend's house with the cool parents when growing up. A place where everyone comes to kick it because it beats being at their own spot.
The setup makes it so that you can find seclusion to connect with friends without alienating yourself from the party making it easy to still meet new people. There's billards, a table for beer pong or flip cup, and room to kinda, just dick around for lack of better words.
They make us feel welcome every time we come through so we definitely have to thank each of their staff members. Special shouts out go to Cam, our homie Austin, and and most favorite bar tender Trisha.
Silver Dollar
This slideshow requires JavaScript.
Located at the corner of College Ave and Washington Street, where Buckhead meets Athens, lies our other favorite bar, Silver Dollar. We've gotten to know pretty much everyone there so yea, we get a bit of special treatment but don't get it twisted. The guys at Silver Dollar showed love before they knew we represent GAFollowers. Everyone there is super friendly, down to earth, and knows how to have a good time.
At Silver Dollar, the music is always turnt. Occasionally, bands perform live but typically, Dj's go in mixing throwback rap music with rock classics for the most epic dance party shuffle playlist ever. We appreciate the outside patio with a full service bar plus the space upstairs overlooking the party but what attracts us the most is what Silver Dollar attracts, classy Georgians. To be specific, way hotter girls!
We love this bar and so should you. Only your kidneys and liver could possibly have something negative to say.
The Breathalizer Equalizer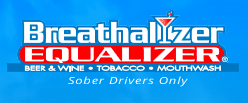 Athens lays home to yet another great business. The Breathalizer Equalizer is a revolutionary product and we had the pleasure of meeting Preston Haliburton, one of the sharks behind the business. Here's what we learned about the product currently sold in many retail stores and soon to blowup across America.
"The Breathalyzer Equalizer is a revolutionary product to deal forthrightly with a problem affecting citizens throughout the country, called residual mouth alcohol. Mouth Alcohol has nothing to do with the true blood alcohol concentration (BAC) and can produce an errant reading on handheld roadside breath testing devices used by the law. The Breathalyzer Equalizer reduces the effects of residual mouth alcohol that causes incorrect breathalyzer readings. This is for sober drivers only, and as a sober driver, Breathalyzer Equalizer will protect you from false DUI arrest."