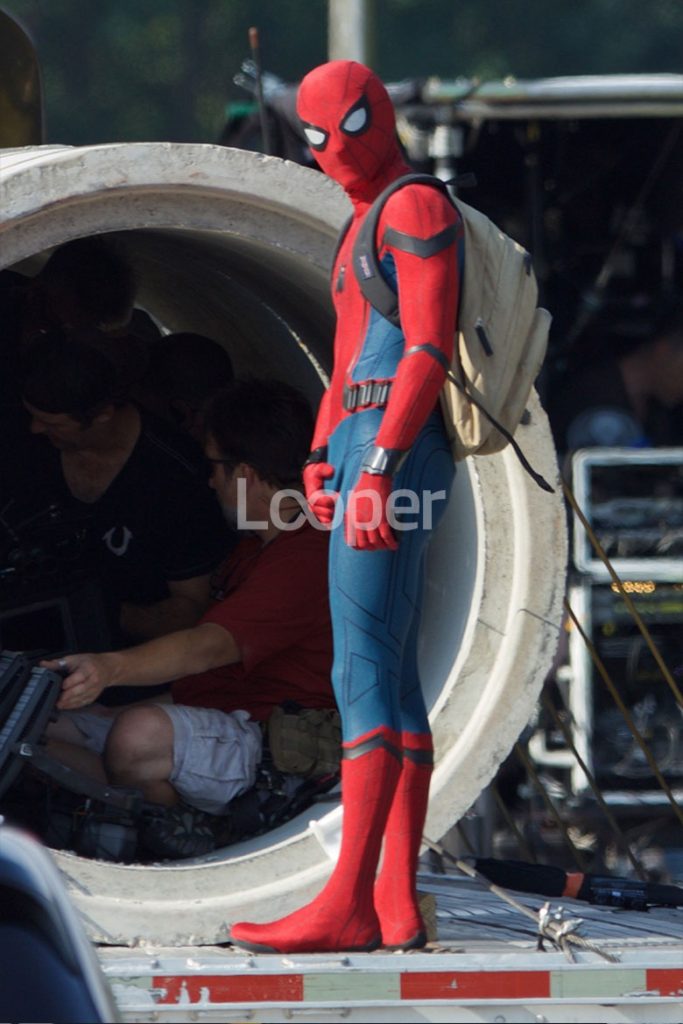 Spider-Man: Homecoming officially began filming around metro Atlanta last week. Tom Holland, who was universally praised for his portrayel of the web shooter, has been spotted around Atlanta in regular clothing. Now we FINALLY have a look at the real deal.
The website Looper acquired some exclusive set photos and they are AWESOME!
*Spoiler Alert for those who haven't seen Civil War* Tony Stark/Iron Man (Robert Downey Jr.) became a mentor to Peter Parker/Spider-Man (Tom Holland) and has upgraded his suit from Captain America: Civil War version.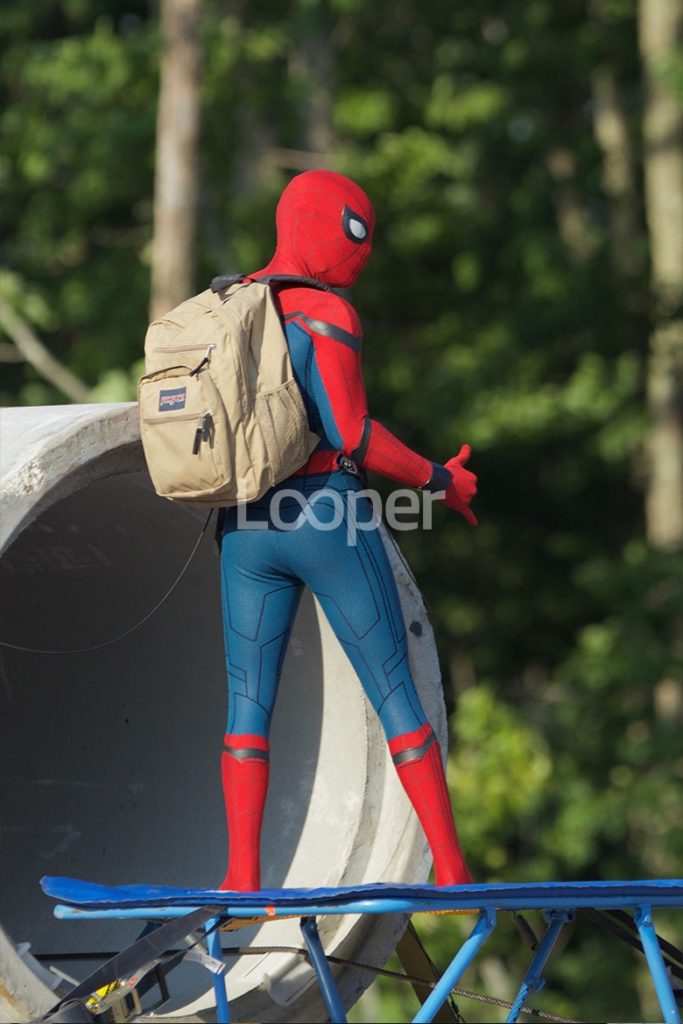 Here we see Tom in all his full and upgraded glory. Captain America: Civil War and now Spider-Man: Homecoming were/will be the first time we get to see a teenage iteration (a defining aspect of this character) of one of the world's most popular superheroes.
That is actually one of the things I am most excited about. Look at the JANSPORT BACK PACK! All jokes aside, the previous movies starring the wall crawler failed at showing Peter's youth. Every time you watched a Spider-Man film, you had the sense that a grown man was pretending to be a teenager. That is no longer the case.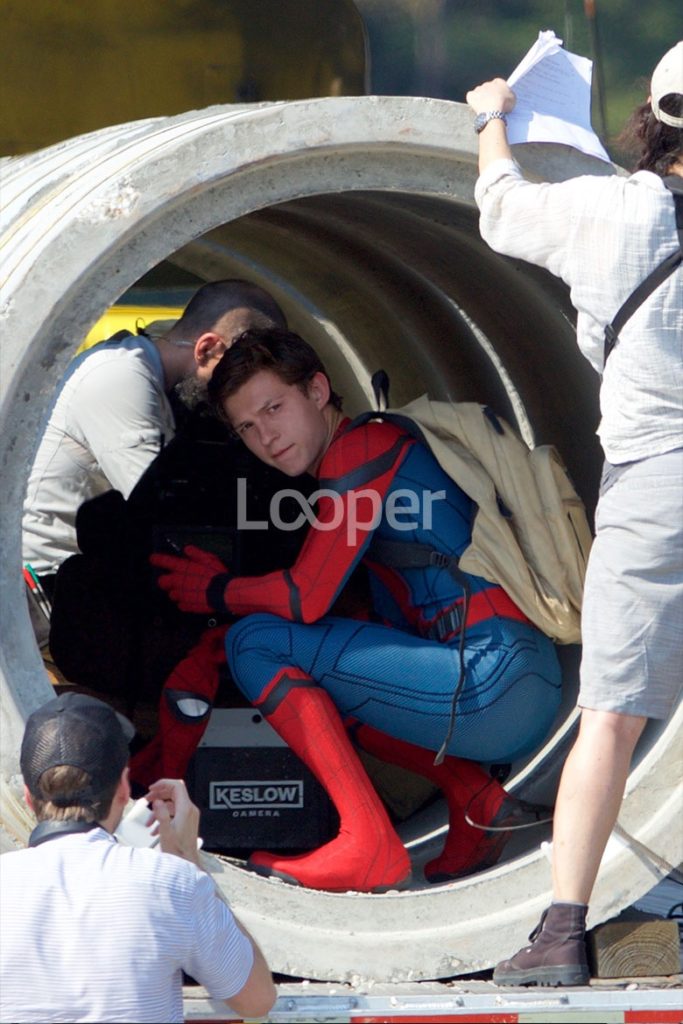 The pictures seem to show Peter Parker, who is on a school trip at the time, having to suit up due to some disturbance. A villain stopping traffic? Or possibly something throwing the cement pipes he's pictured in/on? CGI will be used, as expected, to finish the super human part of the scene, but reports say that Tom has been doing most of his stunt work so far. Not to mention that he is doing all this in the 100 degree and very humid weather Georgia is currently experiencing? Round of applause!
What do you think of the new costume? Share your thoughts in the comments below.
Read More over at Looper
Spider-Man: Homecoming hits theaters July 7,2017.