As the dog days of summer begin to fade away and we start wondering where the time went, there's one thing we can all look forward to. College Football season is right around the corner! As an advocate, fan, and alumni of The University of Georgia I want you to get excited as I am for this season. Here are 5 pivotal games The Dawgs are playing this season and why they're so important and fun to watch. GO DAWGS!
USC vs UGA (9-19-15)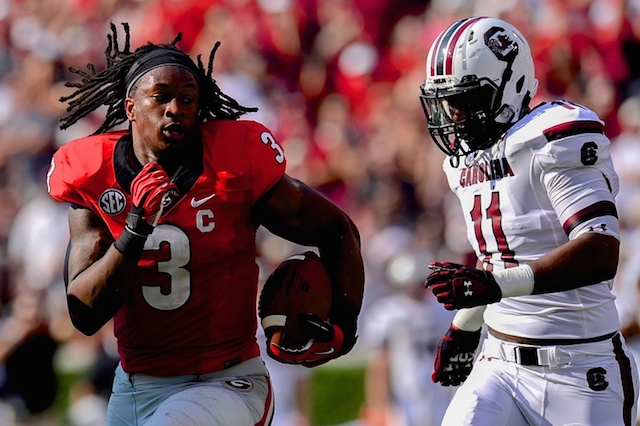 Since 2010, UGA has won only 1 game against the Gamecocks. That game was played in Athens in 2013 with a score of 41-30. This year The Dawgs face USC in Athens in week 3 of the regular season. In seasons past, UGA typically plays USC in week 2 and has been caught off guard by the Spurrier-lead football club. As a fan of college football, you have absolutely have to respect Steve Spurrier and all he's accomplished in football. I typically give him 7 points because you know he's going to have a trick play up his sleeve at some point during the game. With an additional week to practice and prepare this year, I think UGA will have enough team chemistry to muster out a win. I certainly don't think this will be blowout, but I do think UGA will come out on top of a high scoring game 34-24 and I also hope to see Coach Spurrier throw his visor on the field.

UA vs UGA (10-3-15)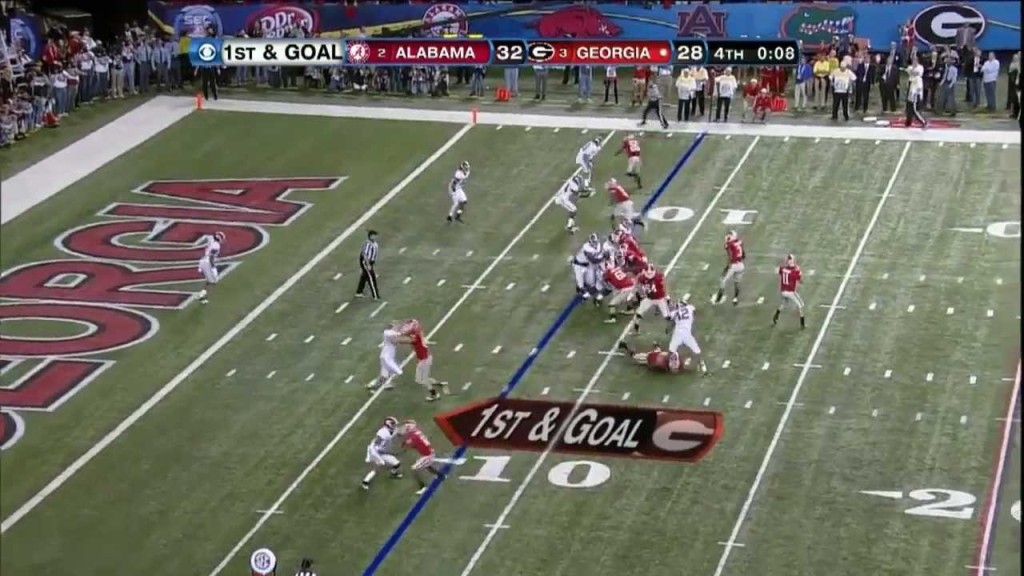 I guarantee Mark Richt has this game circled on his calendar. There's a lot of history and pride on the line for this game. The Crimson Tide and The Dawgs have only played each other 3 times since 2007, but every game has been gut-wrenching and had spectacular finishes (depending on who you're rooting for). As a UGA fan, I still have the image of AJ Green coming up 4 yards short of a game-winning TD in the 2012 SEC Championship Game. It still hurts. Alabama went on to beat down Notre Dame in the National Championship Game, with ease. Many analysts think the real championship game was in fact the SEC championship game, but Alabama's trophy case says otherwise. Bama will be ready to play and may still be upset about losing last year's National Championship Game to Ohio State, but I think home field advantage will help The Dawgs squeak out a win in Athens. Who knows? They could meet again in the Georgia Dome for another SEC Championship Game throw down!

UF vs UGA (10-31-15)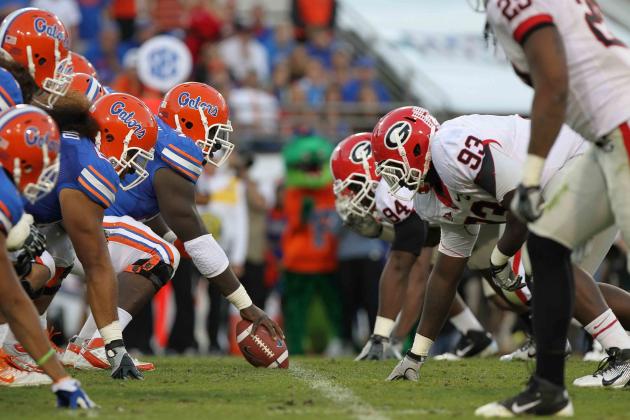 The largest outdoor cocktail party is always a good football game. Since 2010, UGA is 3-2 against The Gators in neutral Jacksonville, FL. Last year The Gators shocked the country by beating a 6-1 UGA team looking for a possible SEC East title. In Will Muschamp's last season, disappointing to many, he pulled off a win against UGA that almost kept his job alive in Gainesville, but ultimately The Gators would go in a different direction with the hiring of Jim McElwain. This year should be another good one, but I do see a UGA win, potentially with big numbers. One thing for sure is that this game will be played at 3:30 PM on CBS. Another thing I can tell you with absolute certainty is that Florida is far and away my least favorite team in college football. I don't like their colors, I don't like their mascot, and I don't care for their stadium. I do, however, respect their competitive spirit  in this series. GO DAWGS!
UGA @ AU (11-14-15)
Deep South's Oldest Rivalry is exactly that: a great game every year. The series began in 1892 and the two teams have met nearly every year since, tallying a total of 118 games played as of 2014. The all-time series is tied 55-55-8. In the last 5 meetings UGA has won 3 and Auburn won 2, but one game in particular still stings (above). With :29 seconds left in the 2013 game, Auburn completed a hail mary that was deflected by a UGA defender into the air and unbelievably completed for a game-winning TD. Last year The Dawgs won 34-7 in Athens, but this year the game is being played in Auburn. I honesty don't know who is going to win this game, but I will no doubt be pulling for UGA and hoping to see another dramatic finish (this time in favor for The Dawgs).
UGA @ GT (11-28-15)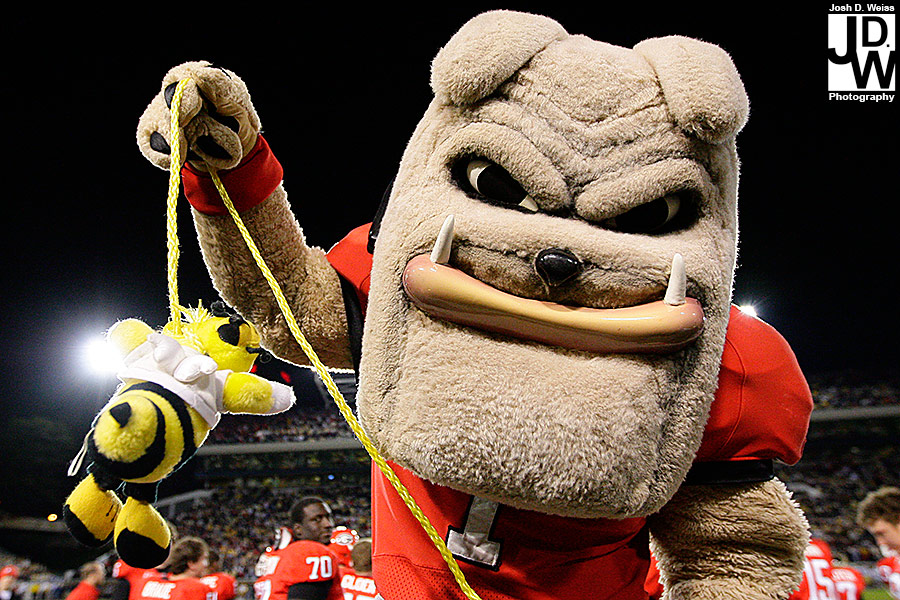 Clean Old-Fashioned Hate. If you live in the state of Georgia, or anywhere in the south for that matter, you know about this in-state rivalry. This series began in 1893 and has Georgia with an all time win record of 64-40-5. Interesting fact, of the 5 ties in series history, there have been four (4) 0-0 games (1902, 1915, 1932, 1938). In recent years the game has been tightly contested. Each of the last two games have been won in overtime, both clubs winning one of the two. This year the game is being played at Bobby-Dodd Stadium in Atlanta. Every year this game is fun to watch because of the tradition, but also because of the two different styles of play. GT has made the option game work for them year-in and year-out, whereas UGA typically likes to run a pro-style offense. The differentiator will ultimately be the defense and who can limit the success of the opposing teams run game. Thanksgiving weekend isn't complete without watching this game!