When the Atlanta Falcons announced the food prices at their new $1.5 billion stadium — $2 hot dogs and sodas, $3 nachos, $5 beer — fans loved it, and people in other cities started pushing their local ownership groups to follow suit.
Falcons owner Arthur Blank had made a calculated bet that what the organization lost in markup, it would recoup in volume — fans would come earlier, stay longer and buy enough food to make up the difference.




He was half-right. About 6,000 more fans per game entered the stadium earlier than they did in 2016, and in general, the venue sold as much food by the end of the first quarter of Falcons games as it did in full games in 2016. Fans also gave the Falcons the highest satisfaction rating in the NFL for food and beverages, up from No. 18 in 2016, and the highest rating for security satisfaction, in part the result of lines made shorter by all the early entries.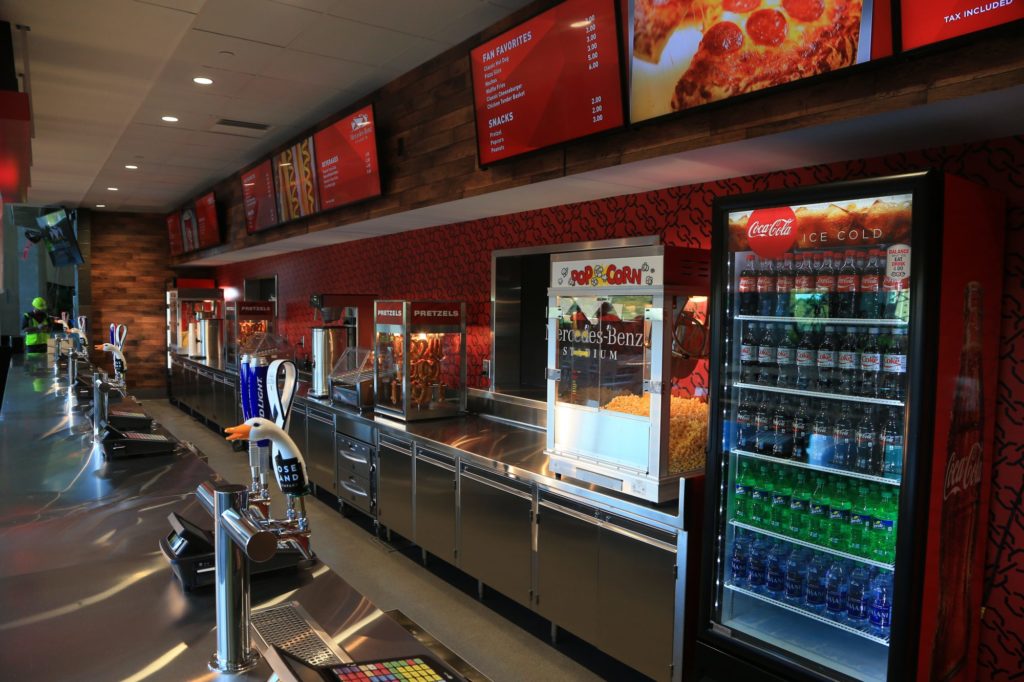 They also bought more food — sales were up 53 percent — and each fan spent, on average, 16 percent more on concessions. It wasn't enough to offset the drop in prices, though. The team made less on concessions in 2017 than it did the year before, according Steve Cannon, chief executive officer of AMB Group, the company through which Blank owns the team.
"Sure, we could shake out a few more dollars of margin under the old model, but we believe that the direction we've taken, given all the other positive benefits, is the bigger revenue play, period," Cannon said.
Atlanta's pricing, part of a unique partnership with concessionaire Levy Restaurants, is a dramatic departure from standard prices in NFL stadiums. At $2, hot dogs at Falcons home games cost less than half the league average $5.19, according to the 2016 Team Marketing Report. The league's average price for a beer was $7.38, with the San Francisco 49ers charging over $10.
While no other major sports franchise has replicated the plan, they are taking note. Cannon said "dozens" of team owners and venues have called asking for more details on the pricing strategy.
The team's 2018 goal is to improve efficiency and expand the menu. Cannon said he believes that eventually, the Falcons' food and beverage profit will eclipse its 2016 numbers. "This is just a first report card," Cannon said. "And it says that we changed the dynamic inside of an industry that was fairly set in its ways, it's having an amazing impact on our fans' satisfaction, and, oh by the way, spending per person did go up. The system-wide impacts are great."'
via Bloomberg