Yesterday Future went off on Ciara via his Twitter account. Future discusses his relationship with Ciara as well as private information about how much he pays for child support and more.
The couple broke up in 2014 and they share custody of their 1 year old son Future Jr.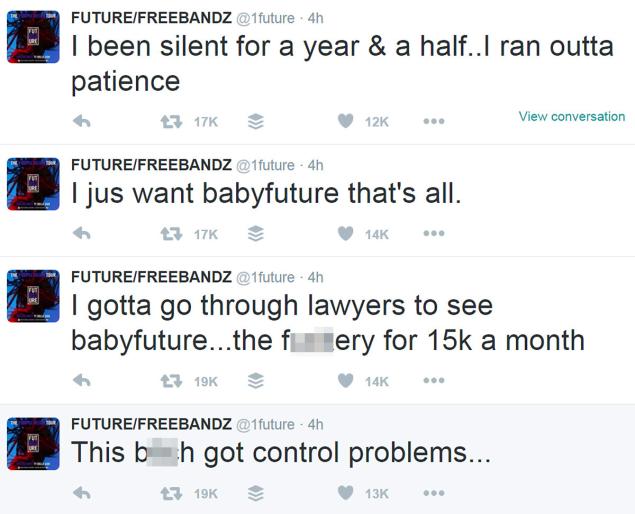 Now Ciara dates Seattle Seahawks quarterback Russell Wilson and looks like she's moved on. In the past, Future publicly stated that he doesn't want Russell Wilson anywhere near his son after photos surfaced of Wilson pushing Future Jr in a baby stroller.
Ciara's camp has responded to the recent statements by saying:
"Future uses the situation to promote his music by staying in the press using her name."
Future ended his rant by saying, "Get ready for this classic" and posted this picture on Instagram. Hopefully Future continues to feud with Ciara because he's been producing classic songs ever since!